This event is part of the CONNECT strand in our new autumn/winter programme;
DEVELOP - MAKE - CONNECT - SHOW.
In partnership with Design Manchester 16, Redeye presents an evening of talks and discussions on the making of a photobook, and the unique partnership created between photographer and designer during this process.
About the event
The creation of a successful photobook relies on the harmonious partnership between photographer and designer. With each individual bringing their own creative outlook to the project, they must figure out a form of successful collaboration whilst respecting each other's artform. This relationship is often a tricky one, with both the photographer and designer approaching the project with their own unique insights and requirements. 
This event, chaired by Bruno Ceschel of Self Publish Be Happy, explores this often difficult, but hugely rewarding partnership, and considers what is takes to make a great photobook. Bruno will give a talk about his work with Self Publish Be Happy before inviting designers and photographers on stage to give a real-world example of the production of a photobook.
About the speakers 
Bruno Ceschel, Self Publish Be Happy 
Bruno Ceschel is a writer, publisher and lecturer at the Camberwell College of Arts—University of the Arts London and École cantonale d'art de Lausanne.
He is the founder of Self Publish, Be Happy, an organisation that collects, studies, and celebrates self-published photobooks through an ongoing programme of workshops, live events, and off/online projects. Self Publish, Be Happy has organised events at a number of institutions around the world, including Tate Modern, The Photographer's Gallery, Serpentine Galleries, C/O Berlin, Aperture Foundation and Kunsthal Charlottenborg amongst others. Ceschel is also the Director of SPBH Editions, which has most recently published books by Adam Broomberg and Oliver Chanarin, Lucas Blalock, Mariah Robertson, Gareth McConnell and Lorenzo Vitturi. 
Ceschel writes regularly for a number of publications such as FOAM, The British Journal of Photography and Aperture Magazine and has guest-edited issues of Photography and Culture and The PhotoBook Review.
His new book Self Publish, Be Happy: A DIY Photobook Manual and Manifesto has just been published by Aperture Foundation.
Peter Mann and Chris Bedson, SP Books 
Peter and Chris met on a foundation course at Norwich Art School in 1999. After graduating with a BA in Graphic Design from Camberwell College in 2002, Chris embarked on a career at agencies including Aboud Creative and Yellow Door. During this time he worked as a designer and art director for clients including Paul Smith, Gap, Thomas Pink, Clarks and MTV. After an in-house stint as Head of Creative for jewellery brand Links of London he launched Chris Bedson Creative in 2013. Whilst still working on major campaigns for fashion and luxury brands including Jaeger, Garrard, Radley & Co. and Goodwood, he has also worked on branding and identity projects for start-up business and increasingly within the arts. In 2016 CBC developed the identity and design for Peckham 24, a fringe event of Photo London.
After (not quite) finishing the foundation course Peter started working in TV commercials, working closely with directors including Ivan Zacharias and Dominic Murphy. He also had the job of buying libraries of photobooks for production companies. In 1999 while at Blink Productions Peter worked with Donovan Wylie on a documentary film project leading to a long standing creative collaboration, initially on film projects but later with Peter editing all of the books in Donovan's Towers series. They continue to work together in various ways today. Peter's photographs have been published in various magazines including Self Service, Vogue, Tank, Vice, The Observer a others. In 2016 he had the first solo show of his appropriated photography projects at Peckham 24.
Peter and Chris first worked together on a book project in 2007 with Sargy Mann: Probably the Best Blind Painter in Peckham a collaboration with Peter's father. Then in 2012, SP Books in its current form was established. The founding principle was to make books where there was a total integration of the design and the images, there would be no 'house style' rather each idea would dictate how it needed to be designed and made. The first project was Donovan Wylie One Day Taking Photographs in Belfast made in an edition of 200 copies each one with a different cover. So far SP Books has produced four books, Donovan Wylie One Day Taking Photographs in Belfast, And Pray That All of Our Pain Be Champagne, Amanda Knox Innocent and Guilty and Troy. SP Publications have been featured in exhibitions and events including the Brighton Photo Biennale, The Photobook and Photography Now at Tate Modern, A Survey of Documentary Styles, curated by Larissa Leclair and darius Himes, and The Archipelago project. 
Charlie Kwai of Tripod City and designer Bruce Usher 
Tripod City is a photography collaboration between Charlie Kwai, Chris Lee and Paul Storrie. They combine to document people and places from three perspectives. Their latest book Gold Dust, an exploration into contemporary Ghana, published by Village forms their latest release in their annual series of projects. The book was designed by Bruce Usher.
When
This event takes place on the 19 October 2016 from 18:30 until 20:30. Doors open at 18:00.
Where
This event takes place at The International Anthony Burgess Foundation, 3 Cambridge Street, M1 5BY. The venue is fully accessible.
Tickets
Please book your ticket using the links below. You need to be signed in to do so. Tickets are £12.50. Redeye members £7.50, and concession tickets £10.00.
Who is it for?
This event is hosted in partnership with Design Manchester 16. Find out more about the festival here. It is suitable for anyone who is interested in photobooks, or for photographers or designers who are interested in learning more about the collaborative process.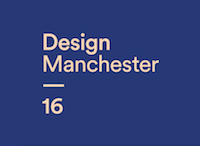 Image: Robbie Venn