What is Lightbox?
Lightbox is a yearlong course that aims to launch or develop the careers of the best emerging photographers.
Beginning with a week of intensive workshops led by experts in the photography industry, Lightbox is designed to challenge assumptions, encourage reflection and nurture artistic potential. With collaboration at its core, Lightbox sees participants work in a group on a collaborative project with the guidance of an expert mentor, to culminate in a launch at Brighton Photo Biennial 2016, or Photomonth London.
Do you have a query about Lightbox? Check out our FAQs section
Stage One
Manchester, UK, September 2015
Stage one consists of a week of workshops and networking sessions led by leaders in photography, the creative industries and the arts. The emphasis is on successful ideas generation; collaboration and group working; and how to get your work out and seen in the public arena. There will be case studies and examples of photographic projects, exhibited, published and online.
By the end of this week, participants will be well equipped to embark on a group collaborative project. Participants will also need to attend one further follow-up workshop later in the year.
Stage two
Various UK locations, Sept 2015 - October 2016
In stage two, the main group is split into smaller groups, which are each assigned an expert mentor. Starting with the facts and information acquired in the first stage, the group will meet regularly, use an online discussion forum, and have access to help and support from Redeye, to build the collaborative work into a finished project.
Groups then have the chance to exhibit the work at Brighton Photo Biennial 16, or Photomonth London. Those who are selected to exhibit at BPB will work closely with the curators to produce a show that is linked to the BPB16 theme.
This year's group mentors are Dewi Lewis of Dewi Lewis publishing, Photographer John Darwell and Nicola Shipley of GRAIN.
Selection Panel - Redeye is delighted to announce the following industry professionals as this year's selection panel:
Andy Adams 
Andy Adams is an independent producer + publisher whose work explores current ideas in photography and visual media. He is the editor of FlakPhoto, a website that promotes the discovery of photographic image-makers from around the world. In his spare time he hosts the FlakPhoto Network, an online community focused on conversations about photo/arts culture. Find him on Twitter @FlakPhoto.
Gemma Padley 
Gemma Padley is a freelance journalist and editor who specialises in writing about photography.
From 2012 to 2014, Gemma worked at British Journal of Photography as the title's senior reporter, contributing long and short-form features to the monthly print and iPad editions, and daily articles, including interview-based features and news stories, to the website, www.bjp-online.com.
Gemma currently works on a freelance basis for BJP as the magazine's Projects Editor, and is also a contributing writer.
With seven years' professional writing experience, Gemma has also written for The Telegraph, Photomonitor, Nowness, 1000Words, IMA Magazine (Japan), Amateur Photographer, Rolls-Royce Motor Cars, The RPS Journal, Digital Camera, and N-Photo.
Karin Bareman 
Karin Bareman (b. 1982, the Netherlands) studied Anthropology and Visual Anthropology in Amsterdam and Manchester, focusing on the relationship between audiovisual culture and memories especially in relation to the former USSR. She worked as Assistant Curator at Foam from 2010 2015, and she regularly writes about photography. Her articles have appeared amongst others in Foam Magazine, Unseen Magazine, Of the Afternoon Magazine, on American Suburb X and on her online platform www.karinbareman.blogspot.com. She is also the recipient of the 2015-2016 Milton Rogovin Research Fellowship from the Center for Creative Photography in Tucson, Arizona. 
Who is Lightbox aimed at?
Lightbox is aimed at photographers who already have a high standard of photography and are keen to experiment and develop their work further. We welcome applicants from any area of practice who are willing to collaborate with a group. Applications are open to photographers worldwide. 
If you would like to talk to a Redeye staff member about your eligibility, email lightbox@redeye.org.uk
How to apply:
Please download and fill out the Lightbox application form that can be found at the bottom of the page. Applicants must also send 6 digital images (jpeg format, maximum size 3000 pixels in the longest dimension, maximum email size 10MB). The selection of images sent is entirely up to the participant but should be representative of your best work.
Please send the application form with the images to Lightbox@redeye.org.uk no later than 9am on Monday 22nd June 2015. Please fill in the PDF form, or copy and paste the headings into a document format of your choice and fill in.
How much does it cost?
The full cost of delivering the Lightbox course is approximately £2000 per person. We are very pleased that thanks to the support of Creative Skillset and other partners we are able to offer a reduced price for all participants:
£825 Standard
£775 Redeye members
In addition we can accept staged payments spread out between July 2015 and February 2016. If you are interested in paying in stages, please inform us via email once the place has been offered.
Further bursaries reducing the total price to between £350 to £500 are available for the following people:
Unwaged people
Those on low income
Students
Senior citizens
If you wish to apply for a bursary place, please download and fill out the bursary form that can be found at the bottom of the page, and send along with your application form to lightbox@redeye.org.uk
This project has been partly supported by HM Government with Employer Ownership funding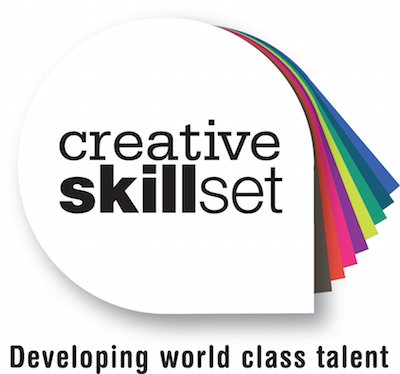 FAQs