This feature is part of a new blog series revisiting projects that have been presented at Hothouse events. Find out more here.
Who are you?
My name is Anna Bean aka Bluebeany. I am a freelance photographic artist and I am also a lecturer of photography, illustration and contextual studies. I create photographic artwork and exhibit and sell my work. I also produce commercial illustration commissions.
I presented my work Welcome to the Monkey House which is a series of surreal constructed photographic tableaux inspired by old masters, myths, fairy tales, cult films and television programmes I watched as a child. I collaborate with friends and family who appear as subjects within my this work.
What have you done with the project since then?
I was asked to create an art installation at Hull Fair where there is a history of people having their photographs taken with live monkeys, the installation was a twist on this tradition. With the help of colleague Sam Lancaster, we created a monkey house containing performers dressed as monkeys. Members of the public were invited to have their photographs taken with the monkey performers. My 2D photographic imaginings were transformed into a 3D immersive experience.
Tell us about your experience presenting at Hothouse 
Presenting at Hothouse was a positive experience. It was great to travel to another city and receive interesting comments about my work, it was also a useful networking experience. I enjoyed meeting the other photographers and hearing about their interesting projects.
What are you up to now?
I am creating another art installation at a local music festival known as The Humber Street Sesh. This work is inspired by David Bowie and his Hull band The Spiders From Mars. Festival Visitors will be invited to be photographed within a surreal sci-fi set with performers dressed as anthropomorphic versions of Bowie and Mick Ronson.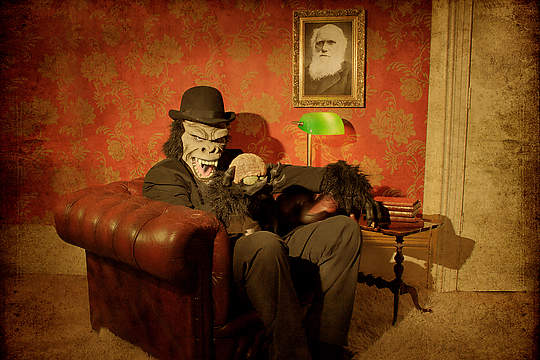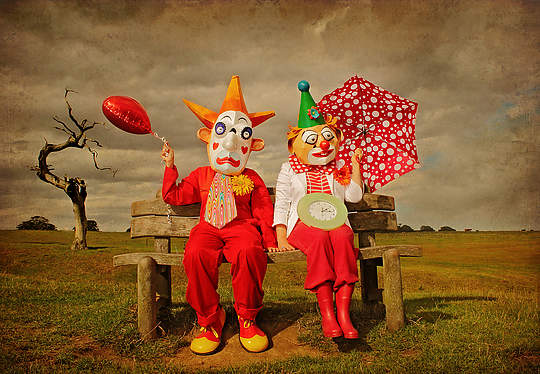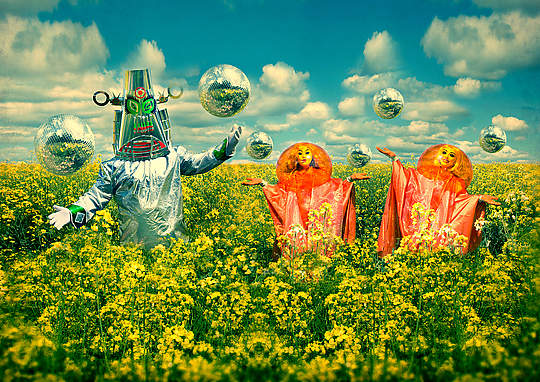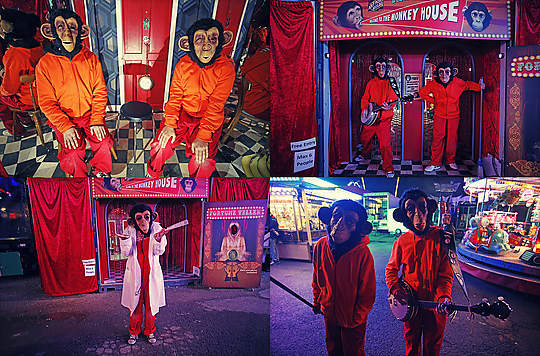 Our next Hothouse event takes place on the 18th June in Manchester. If you are interested in presenting a project or body of work, find out more about the application process here.