Redeye's Snapshots are a series of skill sharing workshops, offering quick introductions to new creative ideas and techniques.
Join us for a 30 minute demonstration on Anthotypes from artist Tim Boddy!
Anthotypes, sometimes known as plant prints, are made by a cameraless photography process involving plant juice and the sun's UV rays. The binding of these two components results in beautifully coloured, ghost-like impressions of plants. Tim will guide you through the materials needed, the process used, plant recommendations, how to crush up matter such as beetroot and spinach and how to 'paint' onto the paper. 
This process only requires some plants and paper, making it not only an accessible way of printing, but also very environmentally-friendly. This fun, messy workshop is not one to miss!
---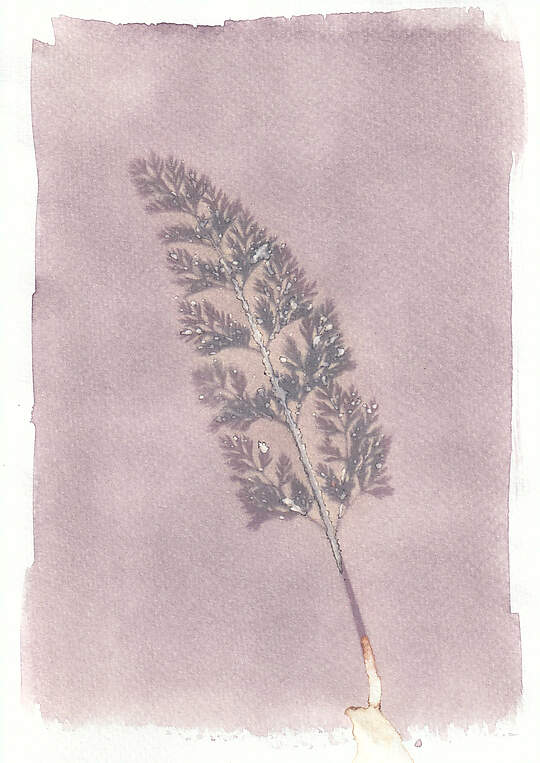 ---
Tim is a photographer based in London, and a recent graduate of LCC's Photojournalism & Documentary Photography MA course where he received a distinction.
Tim develops personal documentary-based projects outside of his commercial work. His practice generally centres on the LGBTQ+ community, whom he enjoys working alongside to embolden storytelling and to make the work more representative of the community. His work has appeared in BBC, i-D, and The Guardian to name but a few.
Tim also run arts-based workshops for both the queer, photography, and gardening community, and is also an experienced picture editor and picture researcher.
---
Where?
Online! You will need an internet connection and a computer, smartphone or tablet. 
This event will take place over zoom, please note that it is a public event and will be recorded. You are welcome to have your camera or mic on or off, and you can participate or simply spectate. 
When?
Watch live on Tuesday 27th April, 7 - 7:30pm. Booking will close on Tuesday 27th April at 4pm and we will then be in touch with everyone who has registered with the meeting code and password. 
If you are busy, not to worry, we will be making the recording of this workshop available to watch later.
Who is it for?
This event is free and open to all. You will need to make a free account with us to register but you don't need to be a member, or simply watch the recording. It is recommended for anyone who wants to experiment with new processes whatever your level of experience.
Tickets
Please register for free by 4pm on Tuesday 27th April to receive your invitation to the meeting.
 
Image © Tim Boddy.