Due to the pandemic, many photographers have had to change the way in which they work in order to sustain a living. In this series of blog posts by Redeye's Rosie Dale, we celebrate the adaptability and resiliance of the photographic community during this past year, and highlight some of those that have sucessfully altered their business models, or tried something new, to continue working during what is now the new normal of the photography industry. 
Mark Pinder is a documentary and editorial photographer based in the North of England with over 3 decades of industry experience. His work tends to focus on the wider narrative exploring socio-political and economic dynamics of the UK and the North-East of England specifically. Mark been commissioned by a variety of clients including The Guardian, Financial Times, Independent, BBC, Channel 4, and Health Service Journal.
However since the pandemic Mark has seen a massive reduction in commissions so has taken the time to re-think his business model. Here he writes about his experiences during lockdown:
The editorial photography industry which has sustained me for over 30 years has been in decline for a long time, and the tragedy of Covid has rapidly accelerated that trend. Not that long ago, the industry provided me and many others with a fairly solid middle class income, but at the moment I feel like a coal-miner or bobbin turner as the economic realities become all too real.
Covid has massively reduced the commissioning of photography over the last year. This is obviously a function of lockdown and the fact that my work concerns itself with society and demands interactions with people and issues. If those interactions are disrupted by lockdown and social distancing, then it obviously has a knock-on effect as to what we can do as photographers and how keen people are to risk the personal interactions that are required.
Thankfully, I was eligible for the government's self-employed support schemes, which have saved me in the short term. But I now need to find alternative strategies for sustaining both my corporeal existence and practice as a photographer. All photographers' circumstances and practices are unique to them, so there is no 'one size fits all' solution to the problems we all face. No doubt, some of the editorial work will return as society opens back up after lockdown eases, but I don't think that it will ever be back to what it was prior to March last year, as more and more photographers go chasing ever dwindling opportunities and the market itself becomes increasingly precious.
For my own part, I've spent the last couple of years re-evaluating my archive as I work towards a show with the Northern Gallery For Contemporary Art in Sunderland and Kerber Verlag, which is a wonderful opportunity, but in the short term does not address the shortfalls in income I need to survive. One strategy I'm trying is leveraging my archive and trying to build a market for prints. The way that I'm doing this is by choosing a photograph from the archive at the beginning of each month and offering an open edition A4 print, (or pair of prints), at a discount during that month. At the end of the month, the offer will end and a new print will be offered the following month, and so it carries on.
The print sales idea is in its early stages, and I'm still working on formulating my approach to that market. Another potential area of work I have been thinking of is offering printing services. The tools available for accurate profiling of computers and the 'digital darkroom' are now very affordable and easy to use and much of the voodoo around the complexities of colour management has been dispelled. I still love the craft process of photography.
Over the year of the pandemic, I have not done a great deal other than to stop and think about where I am, where I was, and where I'd like to be. Some work has trickled in, which I've attended to, but it's actually quite nice having the space knowing that the phone isn't going to ring, so there's no point in getting stressed about that reality. Obviously this is not sustainable long term, but the temporal pause that Covid has allowed has actually been very useful. Upon speaking to one or two other photographers of my generation, I don't seem to be alone in this?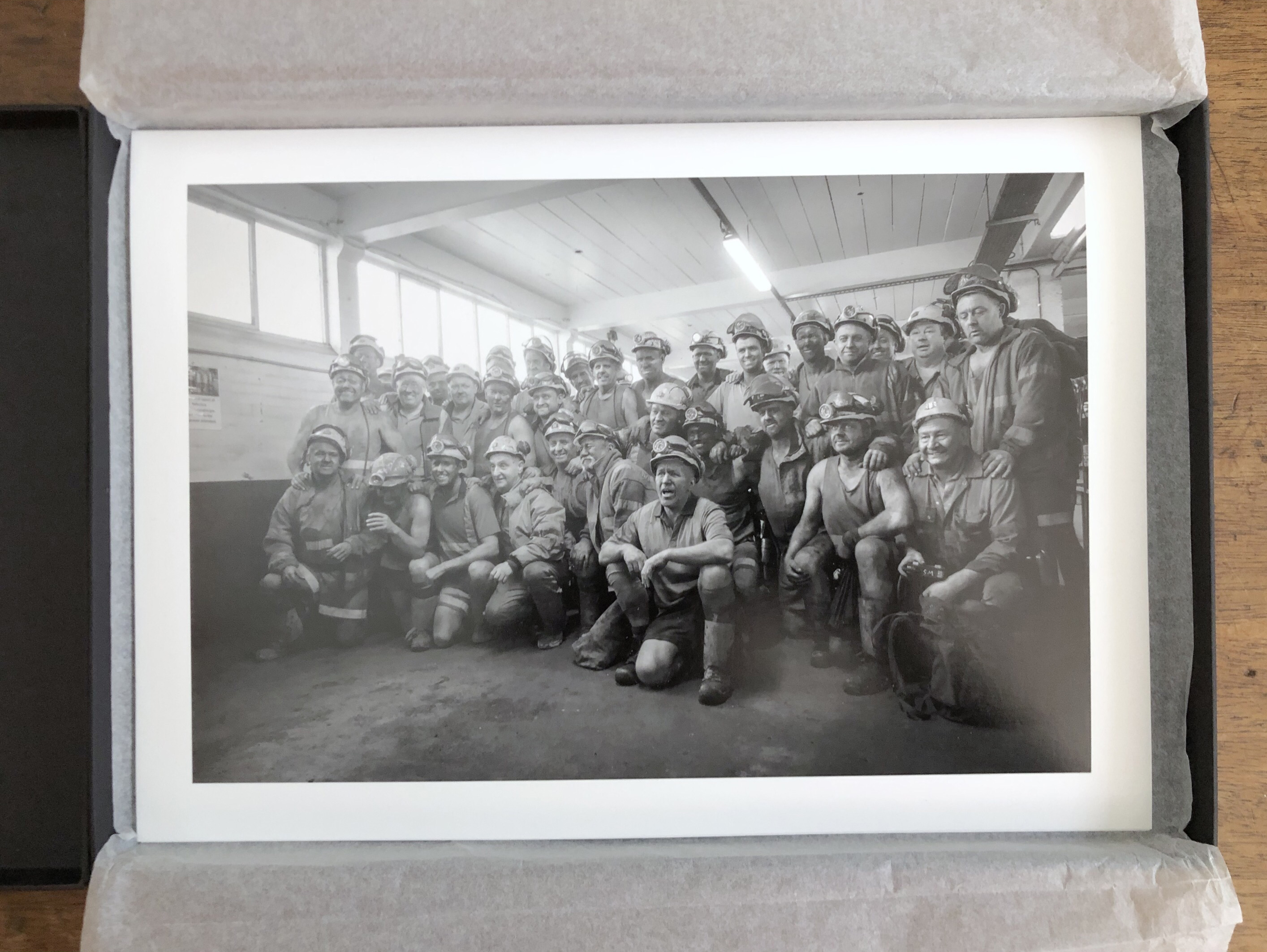 Mark will continue to work on the book and exhibition he is producing with the Northern Gallery for Contemporary Art and Kerber Verlag and will also keep up with his monthly print sales. So keep an eye out on his Instagram feed and website for updates on prints and the exhibition.
Mark's advice: Photographers on the whole tend to be fairly supportive of each other, and just the process of going out and creating networks of like-minded practitioners either formally through organisations such as Redeye or less formally through social networks such as Instagram might not deliver immediate tangible results, but they help to push your work out to potential markets and also provide moral support in a career path that can often feel unappreciated and isolating.
Keep up to date with Mark's work on his website and social media:
Website: https://markpinder.net/
Instagram: @markopinder