Due to the pandemic, many photographers have had to change the way in which they work in order to sustain a living. In this series of blog posts by Redeye's Rosie Dale, we celebrate the adaptability and resiliance of the photographic community during this past year, and highlight some of those that have sucessfully altered their business models, or tried something new, to continue working during what is now the new normal of the photography industry. 
Clinton Lofthouse is a creative director, photographer and creative artworker based in the North of England. For the past 8 years he has worked for businesses such as Nike, Crypt TV, Warwick Castle and York Dungeon. Alongside commercial work Clinton creates Photoshop tutorials on YouTube [Photo Manipulation], sells more in depth Photoshop courses and more recently has begun to sell NFTs.
When all photography work came to a halt due to the pandemic, Clinton started to rely more heavily on his YouTube channel and online presence to sustain a living, which he explains below:
When the pandemic hit all my photography work dropped off because it was unsafe to get close to people. As I had my Photoshop work I was able to lean on that and keep making money; if I was solely a photographer without the skills in Photoshop then I could have been in trouble.
I do a mixture of things in photography; I get commissions from people who want me to edit their images, I also create independent movie posters and provide Photoshop education on YouTube, where we sell courses. Alongside this I run workshops which can be photography and Photoshop related. When these workshops stopped because of the pandemic I continued to upload them to YouTube, so I was still teaching people through the videos.
The YouTube channel started in October. It's me and 5 other creatives and we are able to make a little bit of money through it at the moment. We put links to courses and products in the description of the video so that the viewers can have a look when they have watched the video.
I heard about NFTs (non-fungible tokens) about 6 months ago from my friend who works on the YouTube channel with me. We were both already into crypto so had some crypto currency. Since then I had been seeing more and more people getting involved on twitter, so I created my first NFTs at the beginning of April and put them on the platform Foundation, which is invite only. I've had two sales so far.
It's not too complicated to sell them, I think everyone can give it a shot. It's one of those things where the more time you put into it the better the results are; it's a lot about networking and marketing. I think I was very lucky when I started as my first two pieces sold within a week. Since then I've created two more and have been networking but I haven't sold them yet. A lot of people join and then become really down after a week because they haven't sold anything. So I think if you go into it with that attitude then you are going to be disappointed as it's not that easy to sell. The more well-known NFTs are becoming, the more over-saturated the market is going to become and it'll be even harder to sell them. For me it's not going to be my main area of focus, I'm looking at NFTs as something I can do on the side now and again to make a bit of money. So I'm going to put in maybe an hour a day to do a bit of networking on twitter – twitter has a large NFT community.
[If you are interested in learning more about NFT's there will be a future Redeye blog post coming out towards the end of June which will explain what NFT's are, how to sell them, the pros and cons and any misconceptions surrounding them.]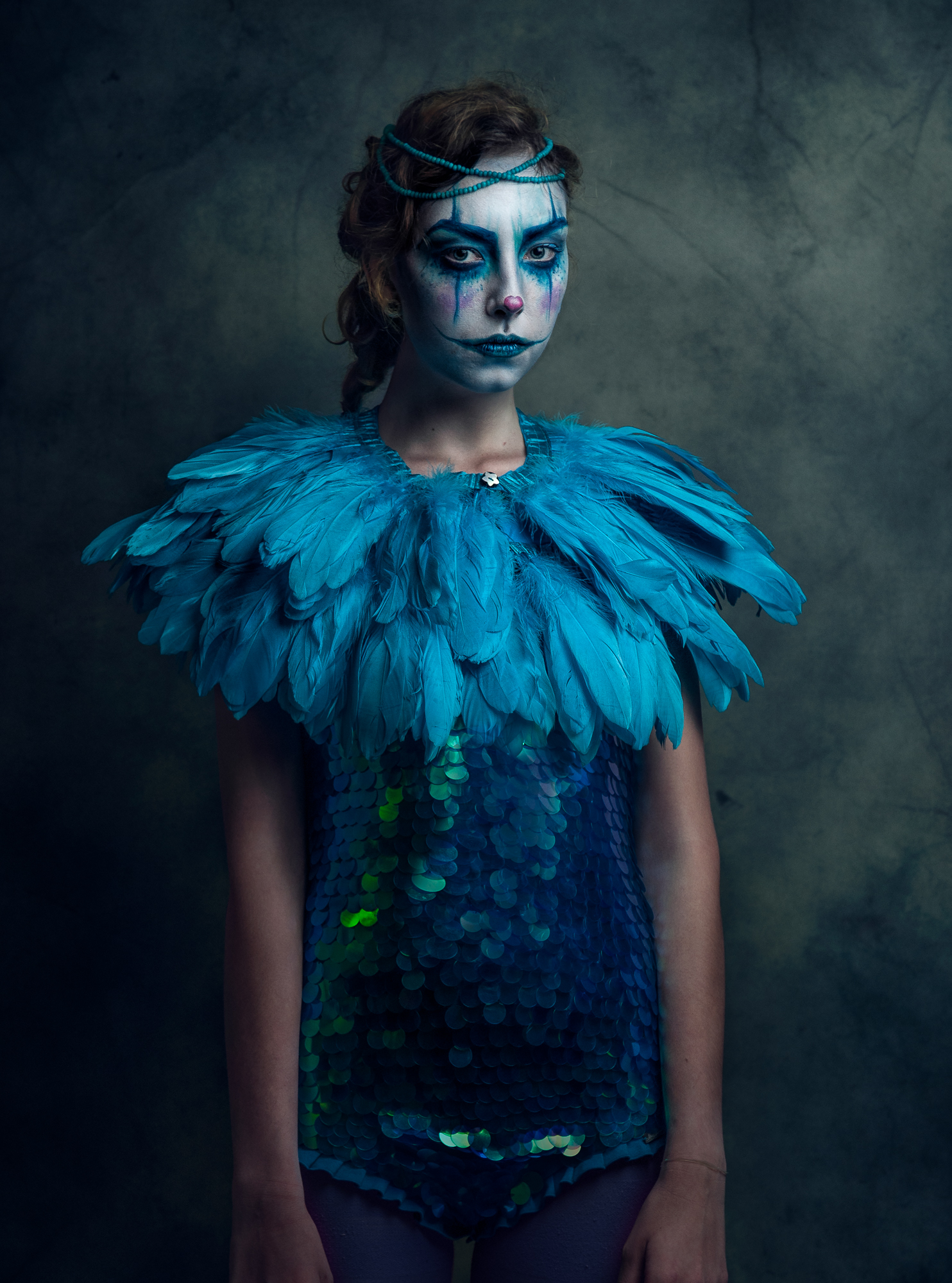 Clinton will continue with his freelance Photoshop work, creating photography workshops for the YouTube channel, creating and selling NFTs and now starting to do more commercial photography work as it comes back in.
Clinton's advice: It's all down to marketing. Instead of thinking like a photographer you need to start thinking like a problem solver. So think about what kind of problems you can solve with your camera or with your creativity and usually that is where the money will come from. If you are only thinking about your photography, taking portraits for example, that can be really restrictive and doesn't always bring in a lot of money either. 
See more from Clinton on his website and social media:
Website: https://www.clintonlofthousephotography.com/home
Instagram: @clinton_c_lofthouse
YouTube: Photo Manipulation
And you can see Clinton's NFT's for sale here: https://foundation.app/@clintonlofthouse