XO, by Josh Adam Jones, Curated by Sebah Chaudhry for The Place I Call Home, Sharjah
When you are first starting out working in photography it can seem a daunting and sometimes unachieveable task to get to where you want to be. But it is possible. To offer some advice and inspiration we have spoken to experienced and established photography professionals, to find out how they managed to navigate the industry and hear their words of wisdom from lessons they have learnt along the way.
This week we hear from Sebah Chaudhry, a Freelance Creative Producer and Curator, who has worked at many international festivals and events. Sebah is also Co-Founder and Co-Director of ReFramed, a photographic visual arts network in the midlands, supporting the community and artists who are Black, Asian, or from other ethnic minorities. 
How did your career start?
I studied photography at school and college and stumbled across a photo festival, Rhubarb-Rhubarb in Birmingham, where I started volunteering. After loving working and being in that environment (and a HUGE amount of networking - which is essentially getting to know people), I started moonlighting at various photo festivals, including Fotofest in Houston, 2010. After that, I was offered a permanent role at Rhubarb-Rhubarb and worked there till 2012. I then worked at FORMAT Festival, where I was Coordinator from 2013 - 2017. It was there that grew my love for various different projects and working with artists. In 2018 a contract for a job ended and I decided to make the leap to become a freelance Producer and Curator, after having worked in the photo world for over 15 years.
I now work on various projects, in the UK and internationally. My current projects include Project Coordinator for Picturing England's High Streets, a Historic England project organised by Photoworks, and Portfolio Review Manager for FORMAT Festival, managing their annual Portfolio Review. I also Curate and am the Curator for An Indian Summer Open Call, which is open to women photographers from around the globe, till the 14th November. 
How to gain experience in curating
The best way is to get hands-on experience. I know working for free is not ideal, but getting experience early in your career is vital to help kick-start your career. Help out at as many exhibitions as you can, by literally asking if you can assist. Even if you work Front of House at a venue, or art centre, ask to be on the install team to learn as much as you can. Visit exhibitions to see how things are done. Take photos. Make notes of the things that stand out and ask yourself, why? And also make notes of the things you think do not quite work.
Teach yourself how to use Google SketchUp (or an equivalent; please tell me if you know of a good one) and practice doing installs this way. Collaborate with an artist you know. Exhibit their work somewhere. This does not have to be a gallery space, but a café or foyer somewhere. Often these public spaces reach more of the public than galleries do. So do not be afraid to venture out and create experiences for yourself.
If you are an artist, get a curator to work with you, collaboration is key and often they will bring out something in your work that you may not see.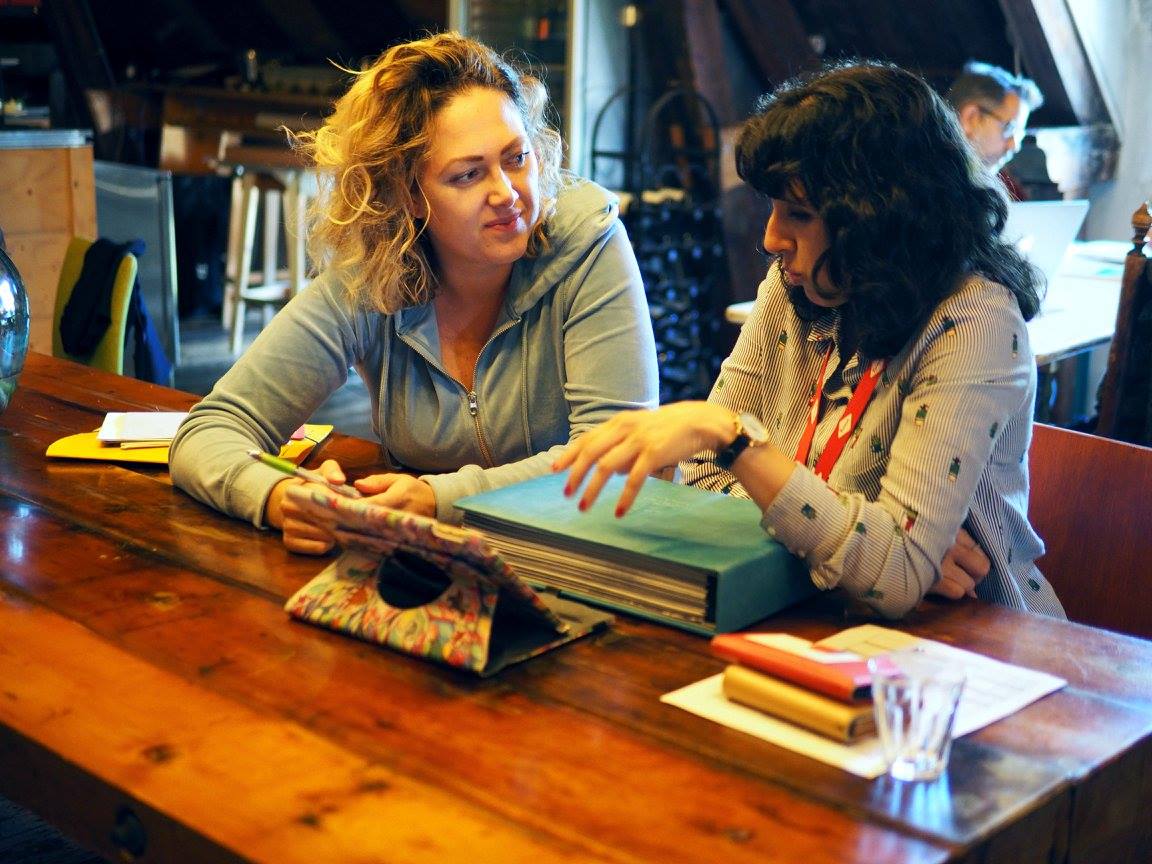 Sebah (right) at Unseen Review, Amsterdam
ReFramed
Myself, Anand Chhabra, Andrew Jackson and Jagdish Patel officially started ReFramed last year, as we felt there was a lack of support and opportunities for artists who are Black, Asian or from other ethnic minority communities. Being ethnically diverse ourselves, we have all faced some barriers in the arts and understand first-hand how a lack of support and knowledge can impact someone's career. We want to support artists to overcome these barriers. We also want to work within our communities to tell their stories.
In 2020, we supported a number of artists through bursaries and workshops and created a book featuring their work, documenting their Covid experiences. We would like to be able to offer similar support again, and support more artists through mentorship and bursaries, giving artists the platform they need to succeed.
Ultimately, we want to support artists in the way that they need and bring more voices of colour to the foreground, providing a safe space for discussion and growth. We are open to listening to upcoming artists, producers and supporting them with what they need. This will start off with monthly discussions, where people can bring their work to show and there will be short talks too. These are open to any visual artist who is Black, Asian, or a person of colour. The next one is this Thursday 11th November. 
Organising your time
Time management can be challenging, I often work late into the evenings. But I work when I feel productive and I feel the most productive when I have more work. I know when to give myself a break and take a time out, as that is essential for us all. If I work late into the night, I might not start till midday the next day. Or if I feel I have done enough work, I will take the day off. Sometimes, if I do not feel productive at all, I do not work. You have to know your limits/abilities and also allow yourself the time to decompress and spend time with friends and doing non-work related things you enjoy. But I enjoy my work very much (as stressful as it might be) and it is kind of woven into everything I do, it is not just something that pays my bills. I am lucky to work in a field I am very passionate about.
Career advice
Networking is key. What you know is as important as you who you know. I have been successful in my freelance career because of the network I have built in my career and you never know what a contact might lead to. I feel like a lot of people find networking daunting, but it is literally just talking to and meeting people and it is essential. Even if you go to an event and speak to only one person, you have already increased your network. But see it as meeting people and making genuine connections, that is what I have always done. If you ever see me at an event, please come and say hello!
Follow Sebah
Instagram: @sebahchaudhry
Twitter: @sebchau
ReFramed
Website: https://www.reframed.uk/
Instagram: @reframed.uk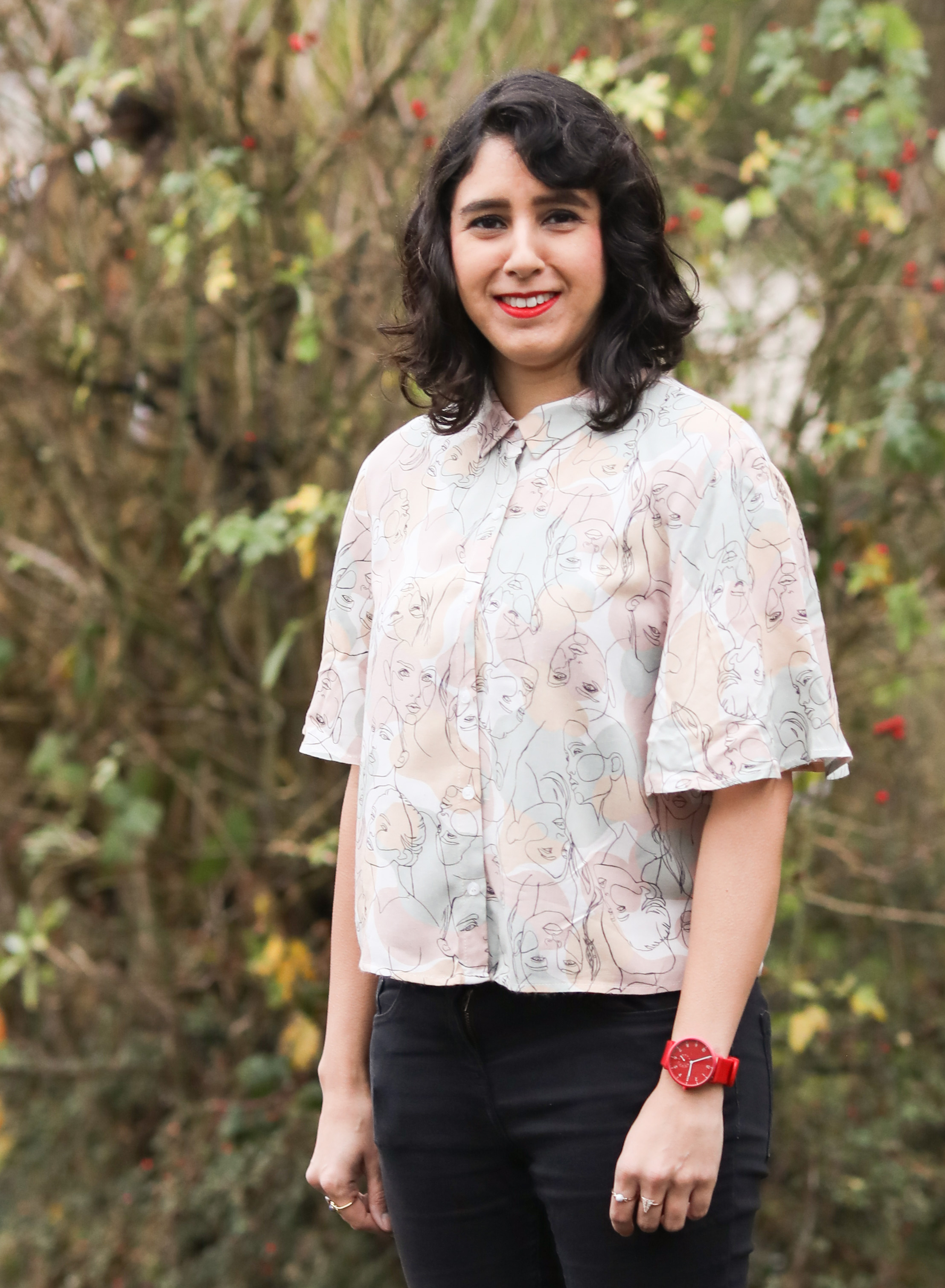 Sebah Chaudhry by Maryam Wahid