This year has been one of Redeye's biggest yet, and we couldn't do what we do without inspiration from the many photographers, organisations, exhibitions and books we have encountered. Just before we wrap up for Christmas, the Redeye team and friends revisit some of our most memorable exhibitions and photobooks of 2017.
Mother by Matthew Finn – Dewi Lewis Publishing
Selected by Nicola Shipley, Redeye Lightbox mentor and Director of GRAIN Photography Hub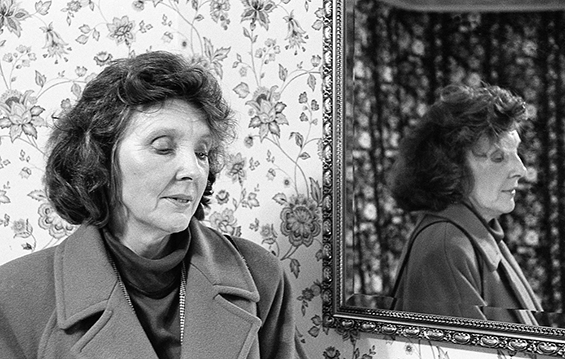 One of my favourite photobooks of this year is Matthew Finn's Mother, a long duration series of award-winning and acclaimed photographs depicting Finn's mother Jean taken in the family home they shared. 
Made over thirty years this beautiful, respectful and honest work shows collaborative working at its best. Photography helped Finn's relationship with his mother where there were unspoken feelings, emotions and family matters about his father that were not part of their conversations or actions. In fact Finn's primary memory of family orientates around this extraordinary project.
The pictures are an extraordinary record of a bond between mother and son. They show the intensely mundane, the day-to-day routine of a woman going about her domestic life. The photobook, published by Dewi Lewis, is a beautiful and fitting presentation of this very personal work with a wonderful essay by Elizabeth Edwards. 
Weronika Gęsicka – Traces, at Foam Talent, Amsterdam.
Selected by Helena Lee, Administrator at Redeye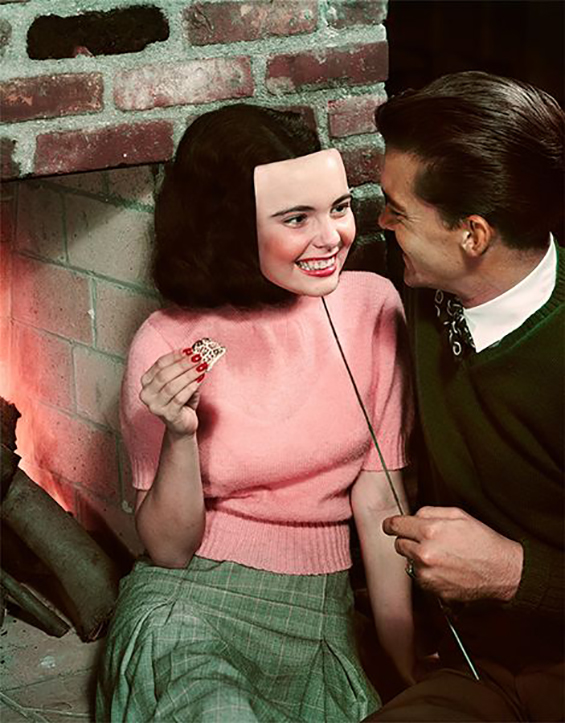 In the run-up to Unseen Amsterdam, I was bombarded by emails from Foam Amsterdam, advertising their upcoming Foam Talent exhibition. Their main marketing image was of what looked like a photo from 1950's America showing a young couple courting in front of a fireplace. The part of the image that initially draws the viewer in is the young woman's face, which is squeaky clean with a perfect smile and innocent apple cheeks. She is looking into the eyes of the man who sits in front of her, somewhat territorially, his profile shows a grinning face; he reminds me of Don Draper. He is holding a metal skewer in front of her face, which may have been used for the toasted marshmallow that she holds in one hand. But now the skewer is actually used to hold up her face, which suddenly becomes a mask, detached and hiding her true expression. The initial cosiness and sentimentality of the scene suddenly shifts and uncomfortable questions about gender relations and positions of power become immediate. 
I'm grateful to Foam for bombarding me with this image, because it needs time to be explored, and presents more questions than providing answers. Weronika Gęsicka's Traces series is created from a collection of American photographs from the 1940s to the 60s. Gęsicka digitally manipulates the photos meticulously to create initially believable but on second glance surreal scenarios of people in seemingly everyday situations. The body of images seamlessly shake up notions of perfection, social expectations and norms without explicit criticism; the viewer is left to make their own judgments. I am particularly struck by the perfection with which the work is executed; the individual images work as tromp l'oeils of the American Dream, and the body of work feels complete in presenting the traces of consistent questions.  
Locus at Eye Filmmuseum, Amsterdam.
Selected by Bryan Beresford, Research Assistant at Redeye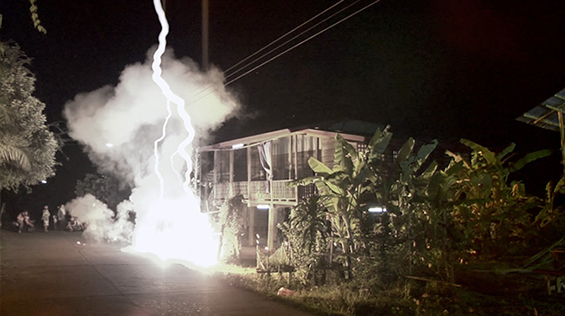 An exhibition that struck me this year was Locus at Eye Film Museum in Amsterdam, showcasing film works of two international artists: Apichatpong Weerasethakul and Cao Guimarães. Both artists take a documentary approach and presented work that invites the viewer to experience our realities in more abstract and sensory forms.
What I found really captivating was the large installation, Primitive by Apichatpong Weerasethakul. Designed to recreate a daydream-like atmosphere the room was filled with eight short films following the lives of teenagers in the village of Nabua in Thailand. Previously a battleground in the 60's and 70's between the military and its inhabitants, the area holds repressed memories with its community suspected as being communist. Each film showed images of teenagers chatting, playing football as well surreal daydream-like scenes, which opened up a space to reflect on the levels of intricacies we face day to day in our own lives. Cleverly using various light intensities and lengthened footage, I found myself drifting into the worlds presented in front of me. 
North: Identity, Photography, Fashion – Open Eye Gallery, Liverpool
Selected by Dani Blakeley, photographer on placement at Redeye from the University of Salford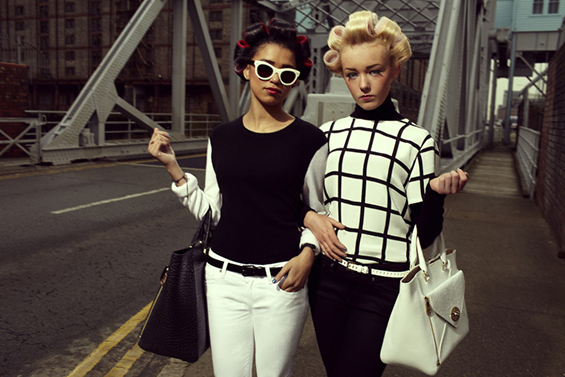 An exhibition I particularly enjoyed from this year was North: Identity, Photography, Fashion. The show explored the image of North of England through the use of carefully selected photographs over the past 80 years, that best represented the personality of Northern people, alongside carefully curated artwork and iconic fashion garments and branding of the past 30 years. Held in Liverpool's Open Eye Gallery this was a perfect setting to exhibit North.
The exhibition was curated by Lou Stoppard and Adam Murray. Set design was by Tony Hornecker and the display Units by Theo Simpson and Alisdair Simpson, and impressively all supported by by Adidas. It was inspiring to see all the global trends, images and fashion that have emerged from the North over the years as opposed to just hearing stories and representations of northern culture from older generations who have experienced these lifestyles. The cultural output of the North has always had a global influence and I felt like this exhibition brought together everything that makes me proud to be northern.
Grafters – Bradford Industry Museum
Selected by Peter Barker, Redeye editor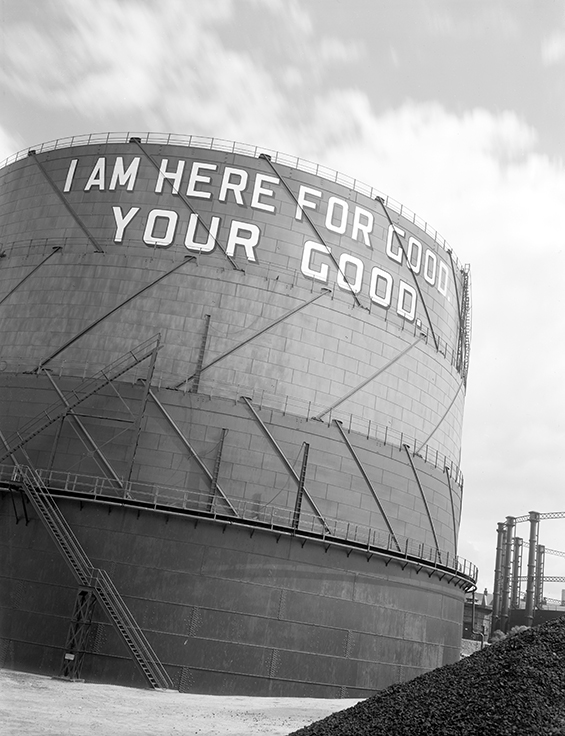 Grafters, most recently at the Bradford Industrial Museum, seemed to fly under the radar of the photographic world. Curated by Ian Beesley, it took as its subject the photographic representation of the working class. In eight sections drawn from Manchester's People's History Museum collections, its 120 or so photographs stood as some sort of tribute to millions of forgotten souls who lived and laboured in anonymity from the mid-nineteenth century onwards. Part ethnography, part social history, part photography, part celebration it conferred individuality on every doffer, ligger, fettler, burler, slubber, corer, stamper, tipstretcher and quencher  (and more) who ever walked this land. Free entry and quite right, too.
Small Town Inertia by JA Mortram – Bluecoat Press
Selected by Paul Herrmann, Director of Redeye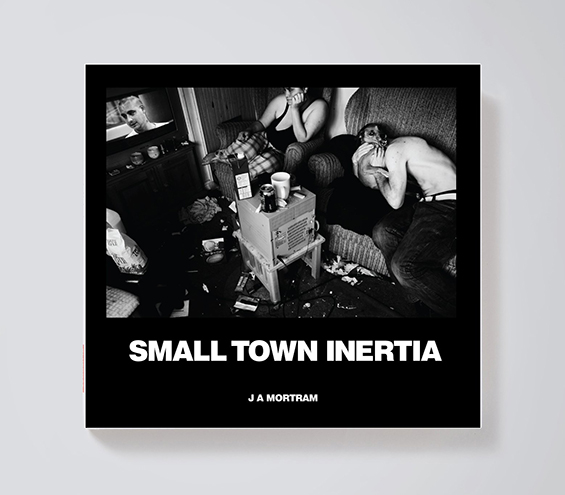 JA (Jim) Mortram is the primary carer for his epileptic mother in a small town in Norfolk. Not able to travel far, he's spent the last decade meeting, listening to and photographing other residents of the town for the website smalltowninertia.co.uk – reflecting on difficulties they've faced and how they've dealt with them. In doing so he has created a powerful and influential body of work, a testament to the numbers of people around the country whose lives are affected by mental and physical health issues, and by abuse, both criminal and social.
Buy this book and give it to a politician.
Firecrackers: Female Photographers Now by Fiona Rogers and Max Houghton – Thames and Hudson
Selected by Charlie Booth, Programme Co-ordinator at Redeye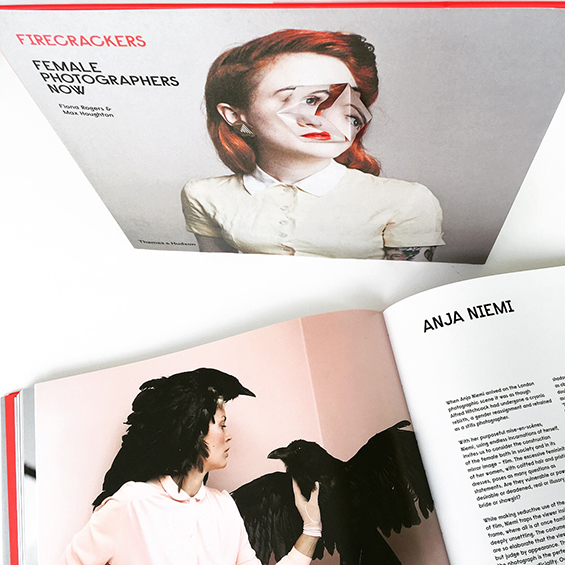 My photobook recommendation is called Firecrackers: Female Photographers Now by Fiona Rogers and Max Houghton.
This recent compilation of 33 female photographers is a necessary addition to any photobook collection. I am relatively new to the world of photography but like many wishing to educate themselves on photographers to inspire their practice, I find other compilations of photographers to be lacking in female representation. This photobook contains a handful of images from each artist along with a page summary on their photographs highlighting particular bodies of work. 
I believe the work currently being done by Firecracker, an initiative led by Fiona Rogers (Magnum Photos Global Business Development Manager) to be essential in supporting emerging photographic talent, such as Redeye member Ruby Robinson. I hope the hard work will continue and there will be a second edition in the near future!