The importance of the arts in our everyday lives has become even more apparent after our time spent in lockdowns. In this new series of blog posts Redeye wants to hear from photographers who take pictures for the joy of it, in particular looking at how photography can improve our wellbeing and be beneficial for our mental health. If you would like to submit your work to this series please get in touch at chat@redeye.org.uk
This week we hear from Photo Mooch, a Photography Collective connecting photography with the five ways to wellbeing (connect, explore, take notice, learn and give). They publish weekly prompts on Instagram to encourage you to start creating and using your camera in ways that you may not have thought of before. Photo Mooch shares the photo responses on their instagram page, forming a creative community that anyone is welcome to take part in.
Tell us a little bit about Photo Mooch
Photo Mooch is made up of four photographers - Mark Ivkovic, Georgia Janes, Paul Crudgington and Gemma Taylor. We all met during Redeye's last Lightbox course, Jan-June 2021, where we were put into collectives and encouraged to work on a project together, with the help and guidance from our mentor Dewi Lewis. Getting together remotely during 2021 meant the pandemic was clearly going to influence or filter into our ideas in one way or another. However, rather than look at it head-on, we were keen to focus on something positive and involve others in what we feel are some of the benefits of photography. Being inspired each week by Redeye speakers made us look at things with a fresh perspective. We chose to focus on wellbeing because photography helped us all during the periods of lockdown. Being able to go out for a walk and have something creative to do while on the walk, can really help you to appreciate the world around you.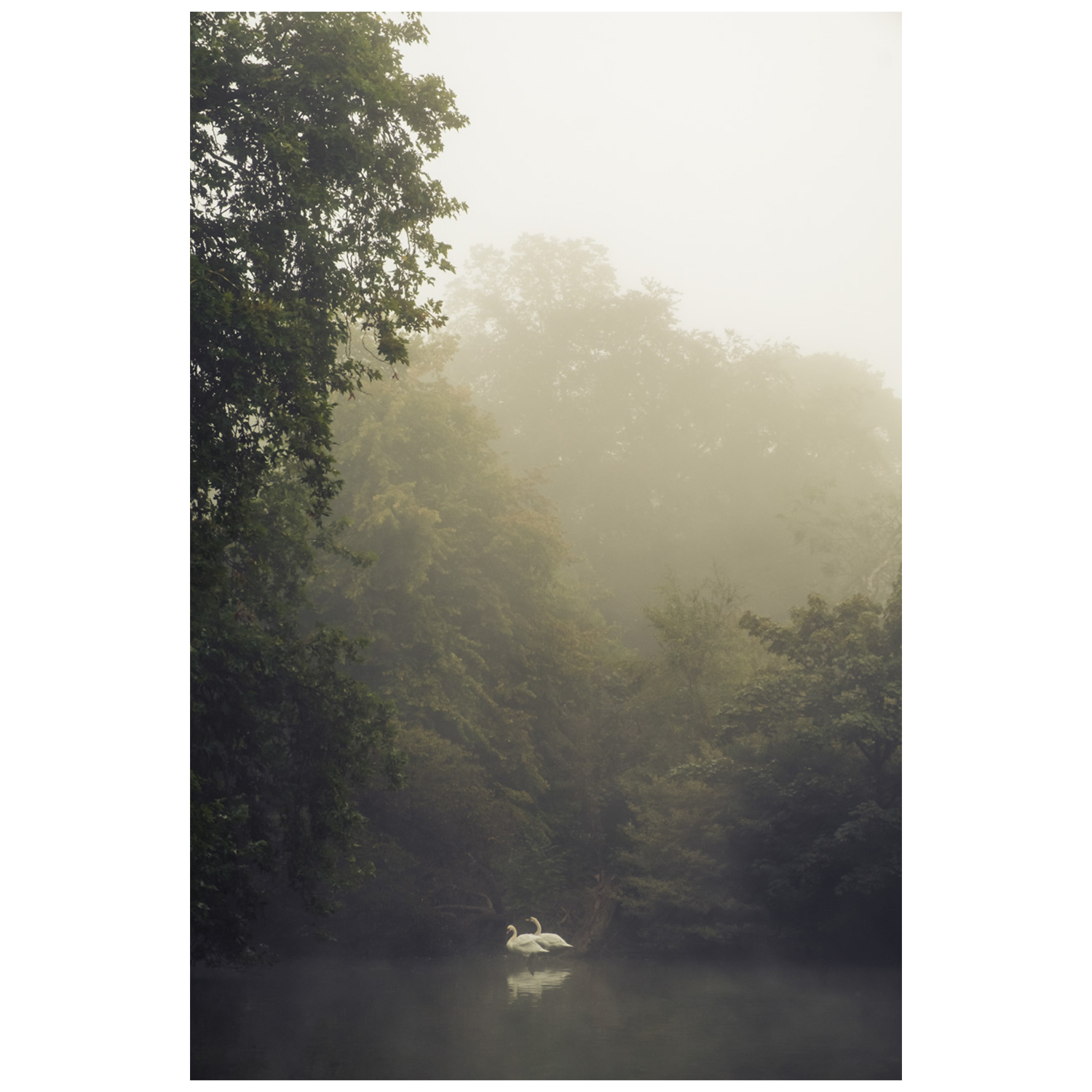 Image: Paul Crudgington
How does photography affect your wellbeing?
We all find that a good mooch with our camera makes us feel happier and inspired. We all describe it slightly differently, as everyone experiences the world, and the benefits of slowing down and actively observing, in their own unique way.
Georgia: Being out with my camera helps me to focus on the present and feel more connected to the world around me. It acts as a meditative, mindful practice that gets me in a state of flow and just noticing all the little details I'd usually pass by.
Paul: I find myself completely in the moment when I'm out with my camera. With my headphones on I feel like I'm in a cocoon, safe and comforted, and I have this amazing world to enjoy all by myself. It's therapy!
Mark: For me, I find the process to be almost ritualistic; something I just do. Making photographs is often my way of making sense of the world, of borrowing little pieces of it. It almost gives me licence to look at things more closely, a reason if you will. So for me it's a great way to decompress, to step out of whatever else is going on and just roam around with my camera. To spend time looking and noticing at what catches my eye. To appreciate and find the beauty in even the scrappiest of scenes.
Gemma: Deliberately looking for scenes to capture keeps you in the 'here and now' and in that sense it has the same benefits of meditation - clearing your mind and stopping thoughts going round at a million miles an hour. For me, noticing details in my suburban area, the everyday beauty in the banal, made those short lockdown walks which had to be close to home more interesting - and it continues to.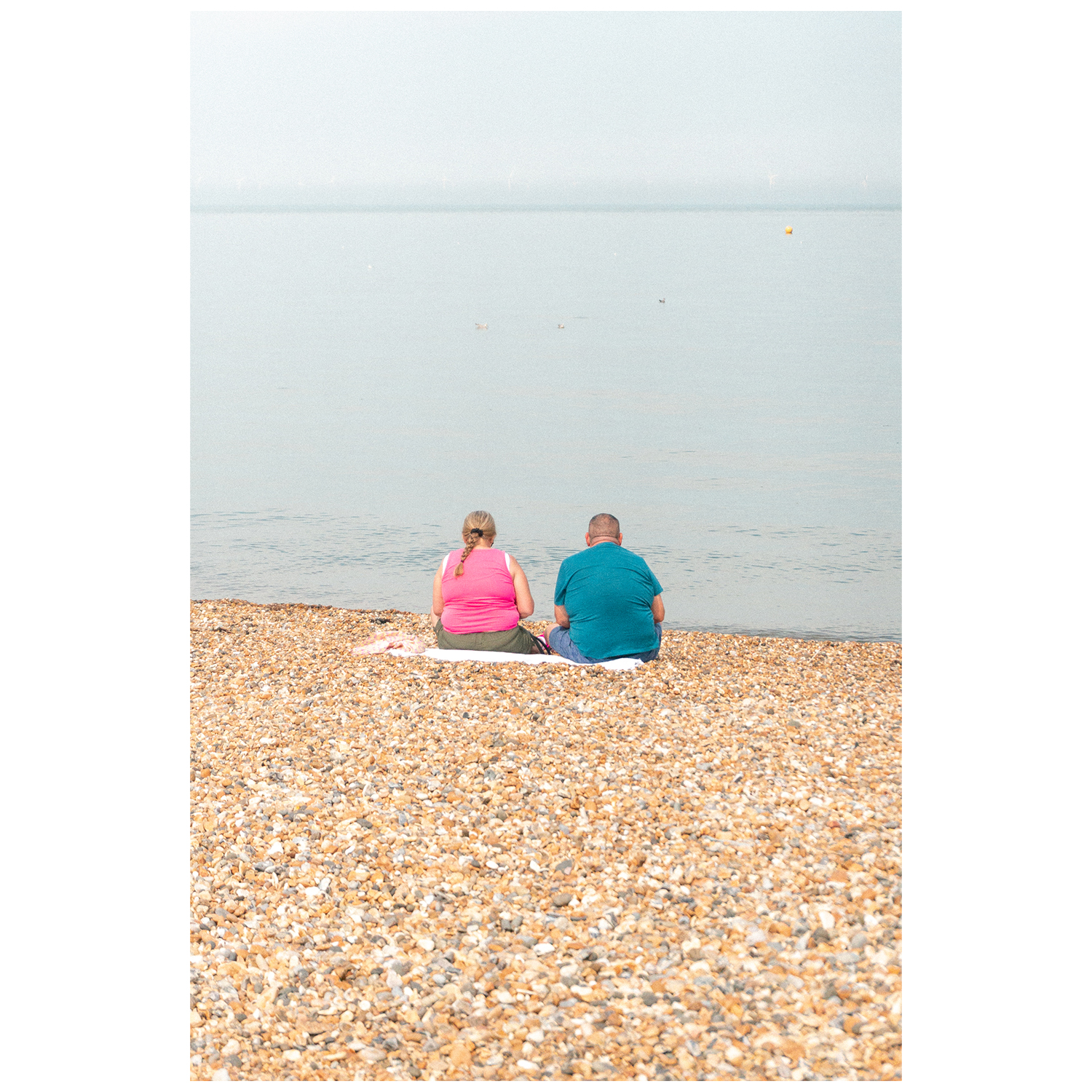 Image: Georgia Janes
Where do you find your inspiration?
Mark: Everywhere and nowhere. Sometimes it's a place, sometimes the way a person is sat. Other times it's something someone says. Cinema is a great visual inspiration, particularly the work of great creatives like Emmanuel Lubezki, Wong Kar-wai and Agnès Varda. Plus obviously it would be near impossible to deny the inspiration that all visual art brings, be it photography, modern art, architecture, classical painting, design.
Gemma: Photographing purely for fun, it usually connects to nature and/or patterns and small unexpected details in suburban areas, for example the way wheelie bin decoration/personalisation is getting more and more elaborate and that there's no end to weird-shaped conifers - the British seem to love clipping their front gardens to death. In my personal projects it usually starts with a story or an issue - something I want to say about something - and then I think about how to make that point visually.
Georgia: I find my best inspiration in travelling to new places and having fresh things to look at! I always come back from trips with a new energy for creativity, inspired by how different the world is everywhere else but here. Also just from looking at lots of different things, from album covers to new fashion.
Paul: I'm inspired by the work of other photographers all the time, be it on Twitter, Instagram, in books, at exhibitions or on film and TV. But I also take inspiration from the cinematography in films and the surrounding architecture of wherever I may be. I find the music I listen to while I'm out mooching inspires me in a subconscious way and can affect the mood of the photographs I create without realizing it. But above all I'm inspired by light and how everything that has ever happened in my life has led me to the point where I press the shutter. It never ceases to amaze me!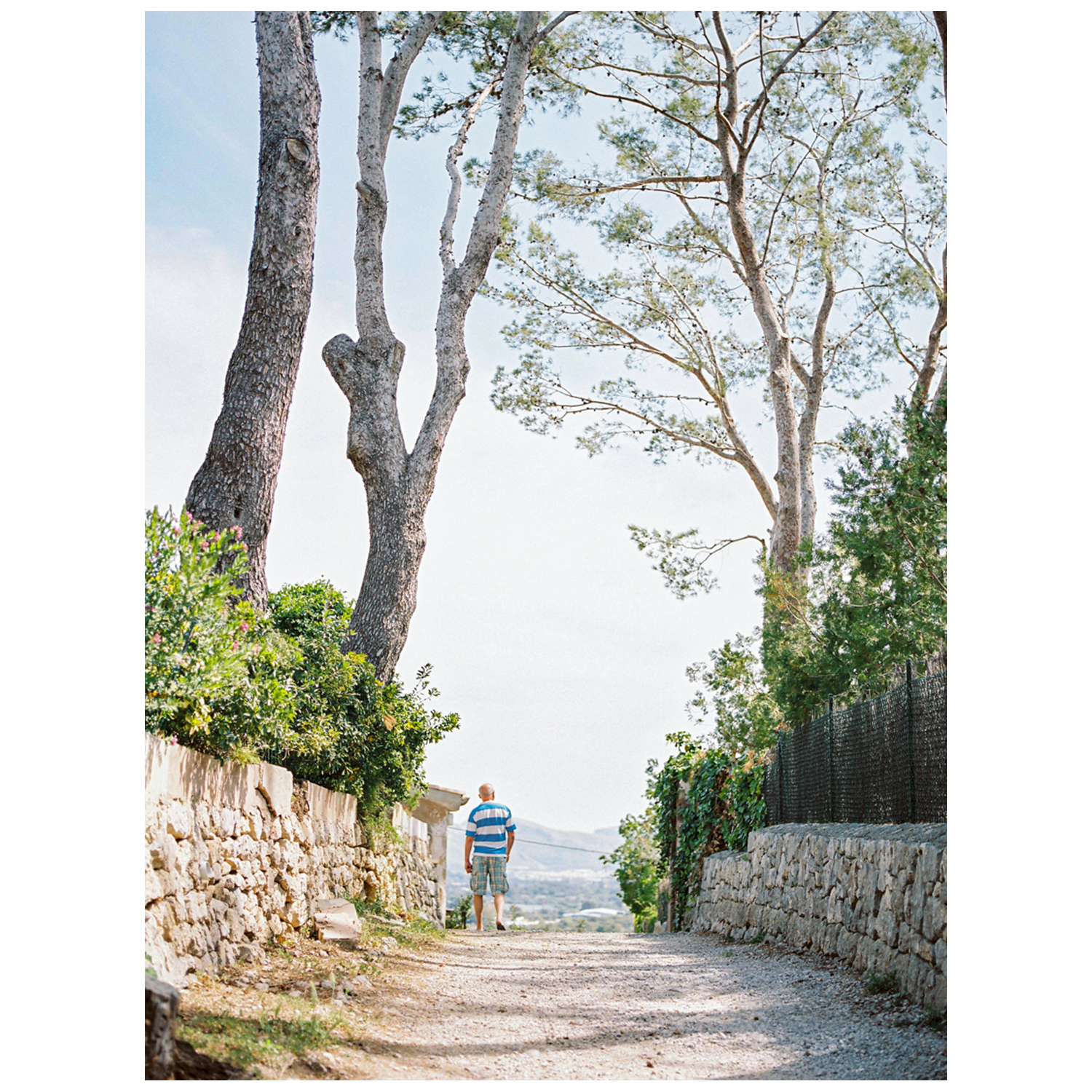 Image: Mark Ivkovic
What is the best way to start Photo Mooching?
Paul: Just borrow a camera off a friend or use your phone and start making photos of things you find interesting. Forget about whether it's composed properly, or the exposure is correct, just photograph anything and everything you find interesting. Over time you'll begin to find yourself drawn to particular themes or styles. It's at this point that you can start to learn more about the technical and creative aspects of photography. Make photos that you like to look at first and foremost, everything else is irrelevant.
Georgia: Take a camera/phone out on your lunch break and start with a little dedicated photo walk around the block, take photos of anything that catches your eye and try to find patterns in what exactly you notice. Then just keep taking more! Think of your eye like a creative muscle that will get stronger with time.
Gemma: If you're trying to find your style or genre to focus on, then pay attention to what stops you in your tracks in other people's work - what do you keep being drawn to? Try and photograph purely for fun and without pressure on yourself - the people you're admiring probably took rubbish pics to start with! Being creative can be purely for the sake of creativity, but if you are wanting to develop your practice more seriously, then photograph as much as possible and allow yourself time to improve naturally.
Mark: Go make photos, try not to compare them to others' work, try not to fall down the online "how-to" rabbit hole. Make photographs that make you happy, that mean something to you; it isn't a competition because that would be like trying to win at yoga.
Follow Photo Mooch to stay up to date and to take part in their weekly prompts:
Website: https://www.photomooch.com/
Instagram: @photo_mooch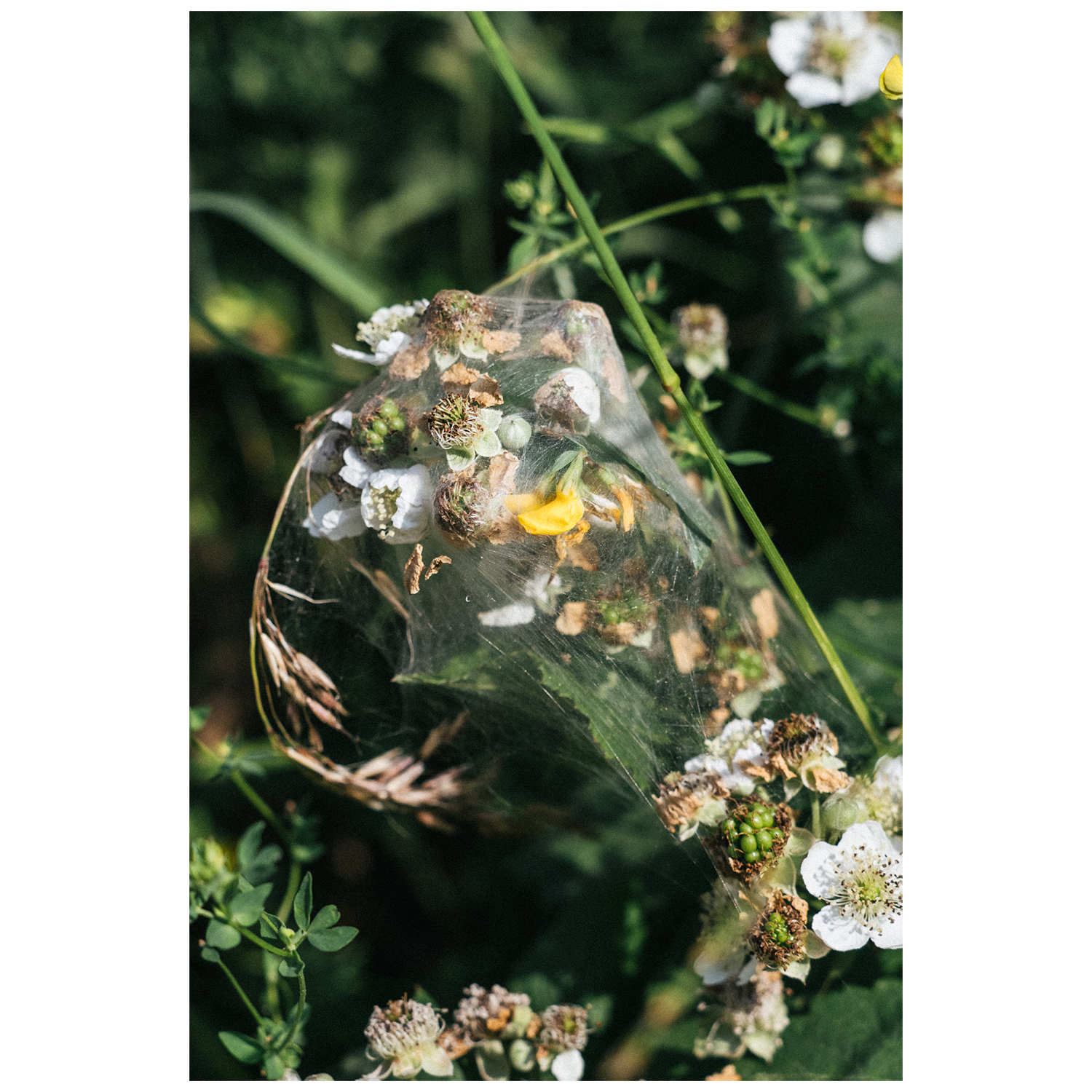 Image: Gemma Taylor