The importance of the arts in our everyday lives has become even more apparent after our time spent in lockdowns. In this new series of blog posts Redeye wants to hear from photographers who take pictures for the joy of it, in particular looking at how photography can improve our wellbeing and be beneficial for our mental health. If you would like to submit your work to this series please get in touch at chat@redeye.org.uk.
Andrew Fitzgibbon is a Yorkshire-based photographer, whose practice focuses on portraiture and the socialisation of landscapes. His work has been featured on BBC Radio, in The Yorkshire Post and in online exhibitions hosted by Source and The Association of Photographers. He is a final year BA (hons) photography student with the Open College of Arts, a member of Craven Arts, the Redeye Network and the OCA Fotograd Collective.
This week we spoke to Andrew to hear a bit more about how his practice affects his mindset.
Can you tell me a little bit about your photography?
Yes, of course. I've had two lives in photography; the first back in 1980s Hull when I was friends with some art students – I picked up an old tank-like Zenit film camera as a way doing something creative myself. All controls were manual knobs and dials and developing and printing were in dark rooms with odorous chemicals. I loved the tactility of it all but found it difficult to sustain with other pressures on my time, and gradually stopped making photos.
Later, in the early 2000s I was travelling a great deal overseas, spending weeks in hotels and finding it difficult to keep any kind of balance in my life. I turned to photography again as a portable creative outlet (I'd given up trying to take a guitar through airports!). Spending my evenings and weekends wandering foreign cities, I became absorbed in street photography. This time the habit stuck and I started a remote learning BA in Photography with The Open College of Arts, which has led me to think more broadly about photography's place in a society increasingly dominated by visual culture.
Do you have a particular process to how you make your work?
My approach is very holistic in nature, considering the interaction of different facets of image making. In general, there is an imbalance which favours technical aspects of photography, whether that is how to use a camera or process captured images. These things are important, depending on what you want to achieve but even more so are the processes of creative thinking and seeing, which are often overlooked. These can take you on a journey of self-discovery, beyond images that are technically competent clichés. I've long practiced what is now referred to as 'mindfulness' as part of my process. It's about trying to see things without preconceptions or pre-occupation with what others might think about the work. Whether photographing a face or a landscape, I approach it as if seeing it for the first time and put aside any evaluation until later.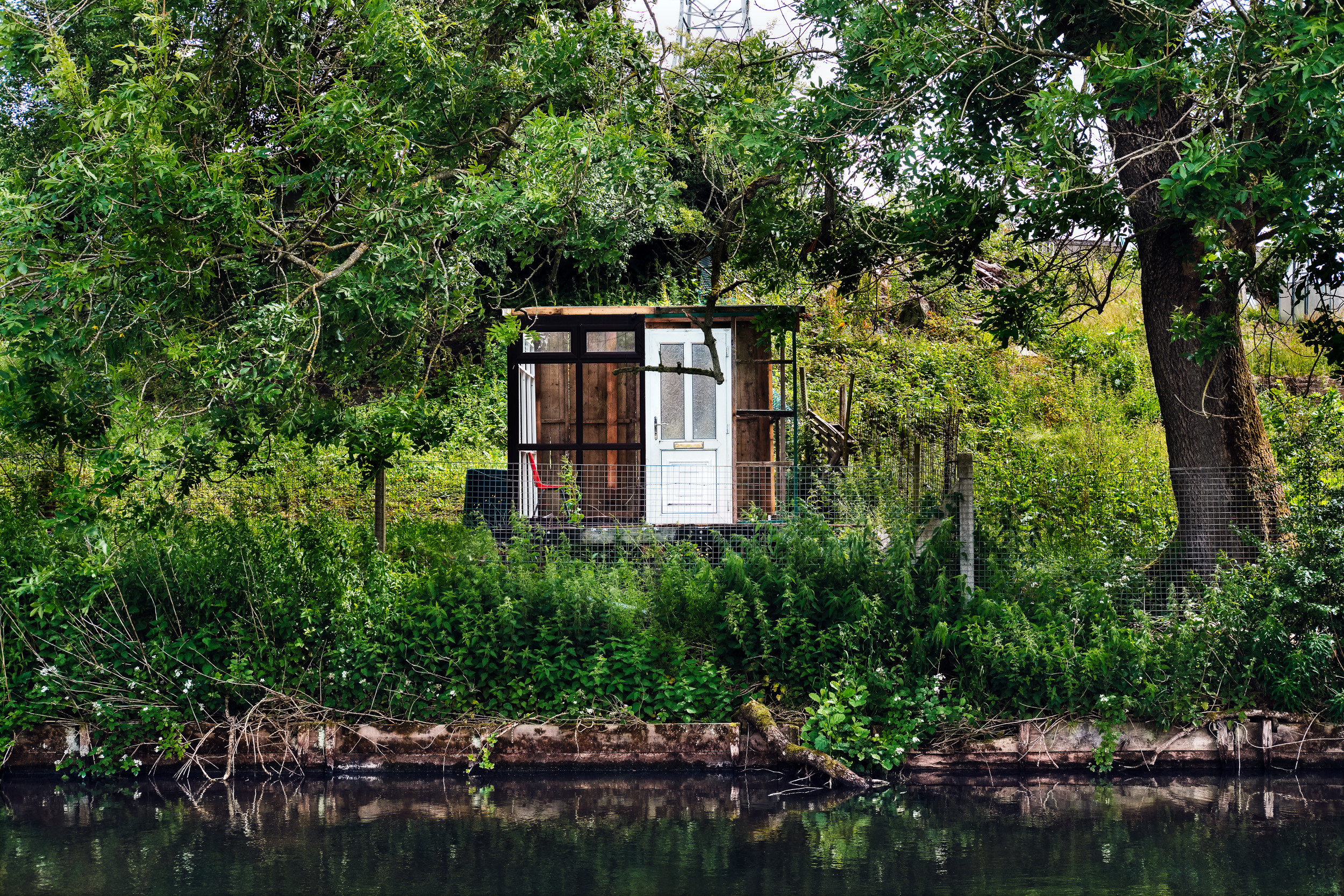 Image © Andrew Fitzgibbon from the series 'Drifting by the Leeds & Liverpool
Do you find that photography has any impact on your wellbeing?
Without doubt, photography has a positive impact on my physical and mental wellbeing. Walking is an important part of my practice that examines the relationships between people and space. I suppose it fits within the genre of psychogeography (the psychological experience of place) and its idea of drifting through urban landscapes with no particular aim other than to experience them through the lens of photography. This kind of drift then becomes exercise for the body and for mental health by being present in the moment, giving the mind quiet time away from other concerns. It means that my images are more concerned with the banal than seeking the spectacular. I believe this mindset of appreciating the beauty of the everyday condition certainly contributes to wellbeing. For my recent project, 'Drifting by the Leeds & Liverpool', I walked the entire 127 miles of the canal – though Covid-19 meant it was impossible to do in a single take! If you don't mind the plug, your readers can see the work and in-situ exhibition at www.leedsandliverpool.co.uk.
What are your future plans for your photography?
I've found it challenging making plans for my photography during Covid-19. However, there are a couple of projects I'm planning to get up and running. One deals with the burning issue of caring for our environment, telling the story of how smallholders in North Yorkshire are working with the principles of rewilding to allow natural space to regenerate its ecosystem, alongside the need to maintain productive land. I believe the important lessons are transferable to gardens and larger scale landholdings. I'm still seeking funding for this. Secondly, I still hope to arrange a physical in-situ exhibition for my Drifting project – the exhibition on the website was created through what Fred Ritchin calls 'future photography', using digital manipulation to envisage and communicate future events, rather than photograph them after the event.
What is your best piece of advice when you are feeling a bit stuck with your photography?
We live in a world awash with experts, advice and misinformation thanks to social media allowing everyone and anyone to publish to everyone and anyone. It's important not to feel overwhelmed or take too much notice of this (for your own wellbeing!). Photography is a medium that can be used to communicate in many different ways; I think of it as a visual equivalent to writing. It is a good idea to work out what you want to say with your images by experimenting with the possibilities.
For those starting out, Paul Hill's book 'Approaching Photography' is slightly dated but provides a great introduction and map of photography's territory. Also, be aware that advice on choosing a camera can be a minefield of commercial interests, affiliate links, brand ambassadors, tribalism and techno-babble. Go to a reputable camera shop, pick up the cameras and try to find an instrument that you might love to use every day. For me this means something cast in metal with accessible control dials, for others it might be a sleek black box with touch-screen controls.
See more from Andrew on his website: https://fitzgibbonphotography.com/ or his Instagram: @thephotofitz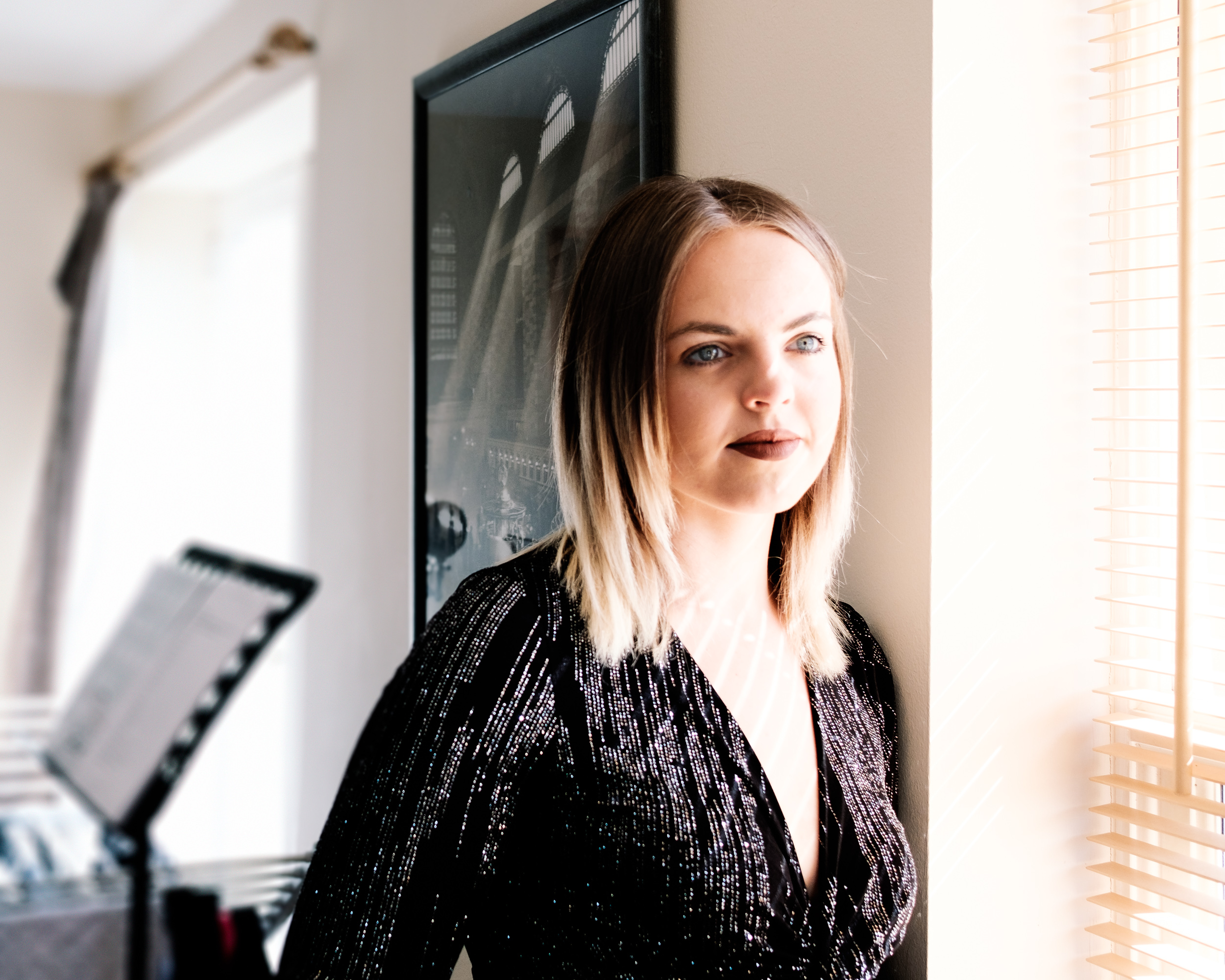 Image © Andrew Fitzgibbon from the series 'Music and Musicians'