Redeye recently ran a series of workshops in partnerhsip with Chester Visual Arts and Photoworks, as part of Simon Roberts' exhibition How did we get here? / Where do we go now? 
Rebecca Burns, Programme Coordinator, shares her thoughts on how the workshops went. 
The workshops welcomed students from local schools, colleges and universities to engage with the exhibition and make some responses of their own. Students as young as nine years old investigated the exhibition, offering their opinions on the works and creating their own visiual repsonses. Most participants in the younger groups had never been to an exhibition before and so extra time was spent walking around with these young people, encouraging them to engage with the works using the language explained in hand-outs pre-made for them. The hand-outs created were used as a visual language/thinking toolkit and helped young people push their vocabulary.
We then went to photograph outside of the space together and this is one of the major perks of the space - it is so accessible. Being in the centre was a fantastic opportunity to make images around the town and also for people to easily come by and look in to see what was happening. The history of the building - being an old H&M store - was interesting to myself and the young people as we explored the changing rooms and till desk; reimagining the public space was a big topic in our conversations, with everyone in agreement about how much more useful and fun the space was now. Introducing young people into an exhibition space and allowing them to play and make within that space was liberating. 
Older students were asked to consider the themes within Roberts' work and then go out into the local community to produce their own images which fit into that subject matter.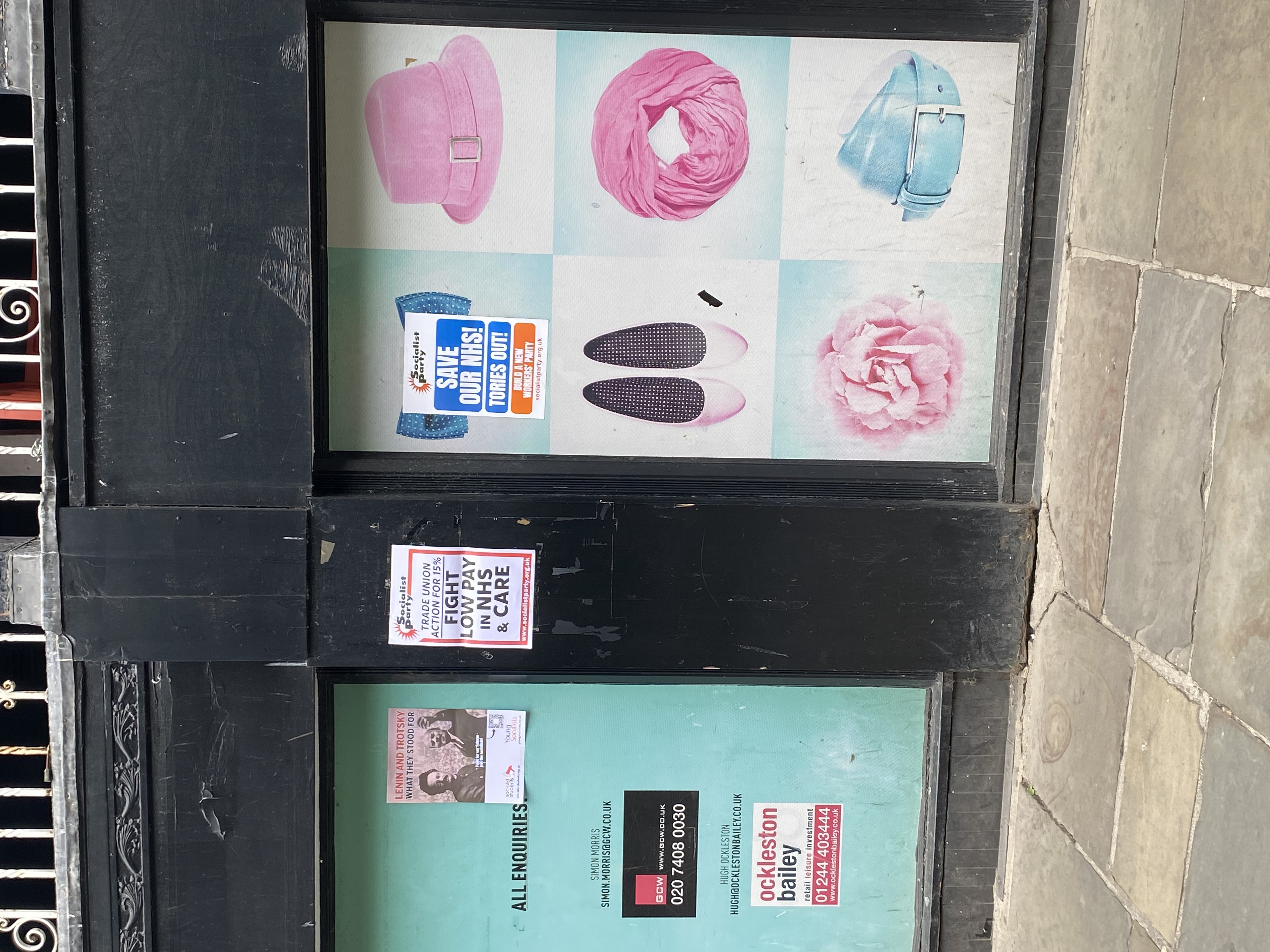 The groups in the final workshops worked with Photowork's exhibiton in a box to curate their own exhibitions within the space, directly engaging with the work and themes of Roberts' work. The students were given the opportunity to curate their own exhibition within an exhibition, having their say and voice heard whilst investigating complex topic matter. They curated two separate exhibitions and then presented those to one another, and it was really powerful to see them take up space and have something they produced on parr with Simon Roberts' work on the walls. 
The workshops were interesting and the students engaged in a creative and inspiring way; reappropriating the old H&M space in their own way using their visual voice to comment on topics like identity, sustainability and community.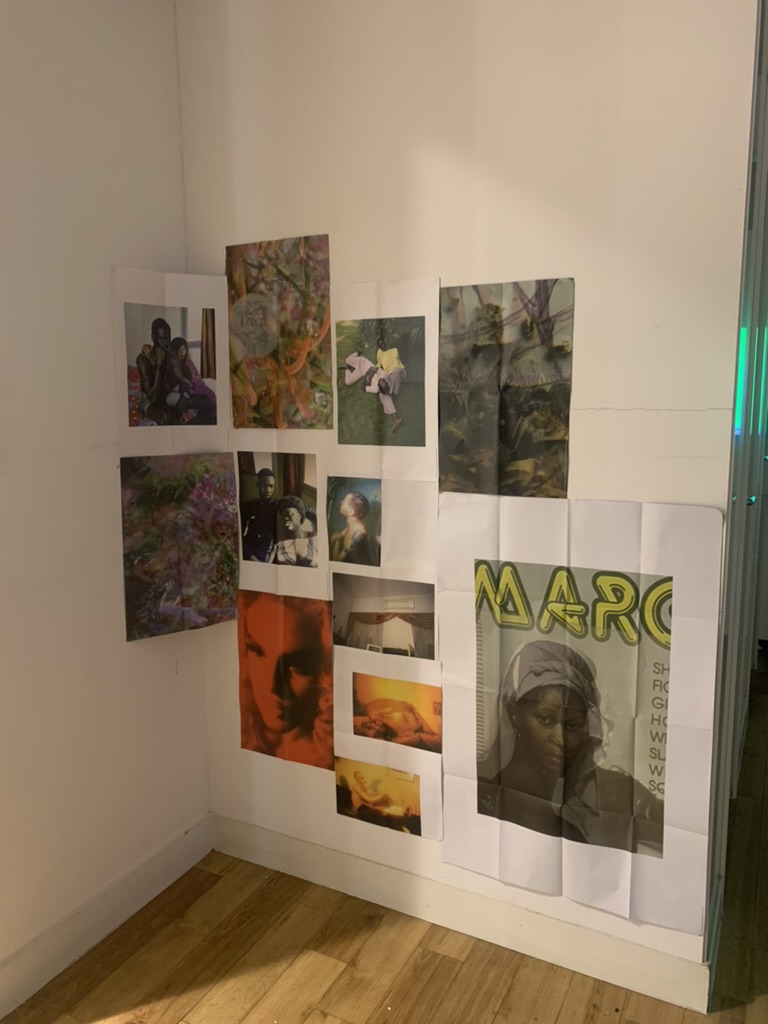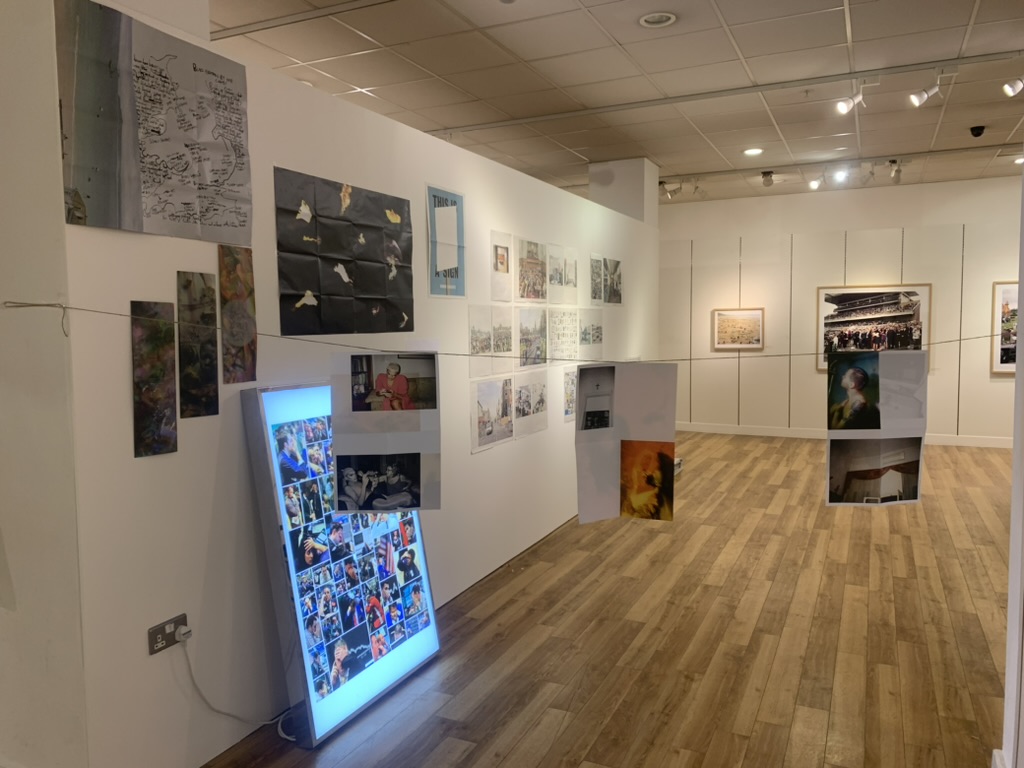 The students' work will be on show in the front window of the Simon Roberts' Exhibition in Chester! 
At the following address: Grosvenor Shopping Centre Pepper Street Chester CH1 1EA
Find out more about Chester Visual Arts here
Find out more about Photoworks here