Image by Hikari Otsuka
Here at Redeye we look to stay updated on new trends and topics within the world of photography. This past year there has been a surge of interest in NFTs, with some mixed viewpoints on the subject but also a strong desire to learn more. For us, NFTs have been the most requested and widely talked about topic of any within photography. But with NFTs and various platforms moving and changing so quickly it can be hard to keep up. So Redeye's Rosie Dale spoke to Geoff Brokate, photographer, filmmaker and Project Manager at the global talent platform Agora, who gave us some updated information and more details on the subject.
If you have no prior knowledge of NFTs you may find it useful to read our previous blog post on this topic, which you can find here. Our previous article explains the basics of NFTs; what they are, how photographers can use them and what to look out for. Our aim is to try and provide a balanced analysis, but we urge you to consult multiple sources to build your own knowledge of this phenomenon, certainly before spending any money.
We will be writing more on the potential of NFTs to address seemingly intractable issues in photography connected with ownership, metadata, payment and archiving; as well as the problems we think need ironing out soon. And we are putting together a discussion event on this subject for photographers in 2022. Meanwhile a couple of the key issues to be aware of:
One significant current disadvantage of some NFTs is the energy cost, and for that reason we would strongly suggest that anyone looking to get involved seeks out platforms that use the relatively energy-efficient Proof of Stake protocol, and avoids the much more energy-intensive Proof of Work. Our understanding is that Agora, along with Solana, Cardano and Tezos, use Proof of Stake, but if in doubt, ask.
Some creators are already finding that their works are being minted by others as NFTs without permission - copyright theft. Our current advice is to keep an eye on this, as you would with all other types of unauthorised usage, and use the reporting facilities on NFT platforms. 
~
About Agora
Agora is a mobile phone app that allows people from anywhere around the world to upload photographs, build communities and enter competitions. The result of one of these competitions has recently culminated in a UN photography exhibition The World We Want at the World Expo in Dubai. This will also be shown across the UK through JCDecaux advertising displays and some of those images are featured on this page. Agora has now developed into becoming a global marketplace that will enable the buying and selling of art and photography through the use of NFTs on its platform. Through this Agora is hoping to become a bridge between a traditional approach to art and a new frontier of ownership.
Interview with Geoff Brokate
Can you tell me a bit about your background?
I grew up in Australia and 20 years ago studied filmmaking in Sydney. Through filmmaking I then studied directing and built my skills with various courses and workshops, practising my craft in both theatre and film. However now with digital media there are no crew roles anymore; you are expected to be all roles including sound, camera, project manager, producer and director. I actually became tired of working with crews as a director and went travelling to Asia to focus on documentary photography. This allowed me to develop my visual language, something I hadn't been able to do being solely a director. I found some work through different publications and I was able make a living from travelling. After 5 years without a home I decided to settle in the UK, where I have been focusing on community based filmmaking with a mantra of  "Everyone has a story if we spend some time to listen". Listening is an act of compassion and I have found a bridge between creativity and its role in healing people's personal traumas.
I hadn't been that drawn by cryptocurrencies and hadn't felt a need to go down that rabbit hole until the recent uptake in NFTs. Cryptocurrency is quite a barren playing field for me but when I saw how NFTs were able to include art and collectibles it spoke to me more. As a result of that I have found it necessary to explore crypto and see what potential lies in the initial philosophy of a currency that is mathematically sound and is essentially secure.
How are photographers benefitting from NFTs?
It is early days for NFTs and if photographers are to embark on the NFT journey then you are very much an early adopter. I'm hearing stories where people are drawing parallels to 1995 when people started to build online businesses 10 years before mass adoption of the internet. They received ridicule and faced a lot of opposition, quite similarly to those who are involved with NFTs currently. So my advice would be that as an early adopter it puts you at a competitive advantage because you have time to research and develop your knowledge and skills. You can gradually begin to build a business and adopt a platform so that when there is mass adoption you will be in the best place to make a livelihood. It is also a great position for those forward thinkers to actually direct and shape the space. So while there are many unknowns about the future direction of NFTs, there is also a great opportunity to develop new initiatives.
What is the best way for someone with no prior knowledge of NFTs to get involved and learn more?
There are plenty of YouTube tutorials on how to upload your artwork and turn it into a NFT and also lots of marketplaces to choose from like OpenSea, Rarible or Foundation. It's important to look at what each site offers. For example, it is important to know that when you 'mint' an NFT you are charged with a 'gas' fee. This is the cost of energy required to generate a smart contract on the blockchain. [There is more information all about blockchains and energy consumption on our previous blog post, NFTs - What are they and why should artists care?] So on OpenSea the buyer pays this fee, but with Rarible the sellers have to pay. There are other things to think about like what platform you should use. Ethereum is a popular platform that has been built on the blockchain, but has also created a coin, so it is both a platform and a currency. The gas fees are very expensive on Etheruem but there are some new NFT platforms that have lower gas fees; two popular ones are Solana and Cardano. 
So there is a lot to think about. A major part of getting your head around creating an NFT is spending the time watching videos and reading articles that get you up to speed. Once you are confident with that then it very easy to create an NFT. It's not quite like uploading a picture to Instagram but it is getting easier and more streamlined as developers continue building on the blockchain. Once you have your NFT up then you will need to advertise and market your work, because without attracting a buyer it will be unlikely to sell.
What makes NFTs different to the traditional art market?
It's early stages and there may not be a lot of difference between a traditional way to sell art and selling using an NFT marketplace. The main difference is that by using NFTs, any regular person has a chance to operate in the same market as Christie's, Jack Dorsey and Elon Musk. As a buyer it's an opportunity to invest in some artwork which may appreciate incredibly in time. The Whitworth released an NFT derived from a William Blake painting that is up for grabs. At what other time in history have we had the opportunity to trawl through the private collection of museums and actually invest in it?
It also means that artists might feel able to operate without dealers, galleries and exhibition costs; however they still need to generate an audience. While the audience may be a traditional concept I think the way we build interest and community around our work has changed and will continue to change as NFTs become more common. The NFT projects that have been most successful are ones that have developed a following and an excitement, similar to the viral effect we will see with a TikTok video for example. There is a buzz about the work and often the buzz is what people end up buying, not so much the work itself. Look at the most successful NFT project, Cryptopunks. I can safely say that it wasn't for the aesthetics that people are spending $60,000 for a digital gif.
How do you think NFTs will be used in the future?
We are standing at the dawn of NFTs and we don't yet know what the future holds. If we look at the early internet, it has streamlined from its early days but it has essentially remained the same. We called it a World Wide Web and everyone's search engine of choice was Yahoo. Then Google came, Facebook took over and now people are developing their own online businesses.
The potential of NFTs lies in the technology it is built on: the blockchain. The blockchain is a decentralised platform that generates smart contracts for every interaction or transaction. These contracts are incredibly secure and can be used as proof of action or ownership, which is why it is fantastic for a currency such as Bitcoin. What is happening is that small communities are starting to build, in a range of areas from the gaming arena to baseball card collectors. These communities are starting to build structures called DOAs (decentralised autonamous organisations) and these decentralised organisations, due to the blockchain, are able to develop their own tokens and monetise the thing that has brought them together. For example, the Paris football team PSG have released a crypto coin, which their supporters were the first to invest in. It's tribal and it's communal but for the first time, depending on government legislation, we are able to generate our own currencies and monetise our communities. Could you imagine a 'Community Art' coin and you find investors and volunteers through people who are prepared to use your token.
This is where NFTs come in. If I use another example of how it could work, imagine a new ABBA album, they could convert each song into an NFT and fans could use their tokens to buy into their favourite song. Theoretically those who invest in the song that reaches No. 1 will be able to resell that tokens for a higher amount. So the community supports itself, becomes self sufficient and as it grows then the whole community benefits.
Why aren't more people using NFTs?
It's usual behaviour for people not to engage with something that may seem risky or something that requires a steep learning curve. Advancing technology has us continually learning new platforms. We continuously experience new computer software or a new phone app, but when the change that is coming requires us to completely relearn the internet then people are only likely to cross over once it has been established. If people are brave and prepared to take the time to learn and deal with feeling uncomfortable for a few months then they will have an advantageous position when mass adoption arrives.
Another reason may be the lack of trust around cryptocurrency. It is essential to look at where cryptocurrency is and make a decision as to whether it will become a legitimate currency. It has already proven to be incredibly steady and reliable and continues to grow. PayPal has built a crypto portal and famously El Salvador have accepted it as a viable currency. Bitcoin has also continued to grow on average at 200% every year for the last 10 years and is proving to be a reliable store of value that other coins benefit from. Who knows what coins and currencies and what platforms and developers will succeed. But what is certain is that the blockchain technology is the future and it needs to be studied and researched so that artists and creators have an opportunity to influence its direction.
How can you make sure that you are using NFTs in an environmentally sustainable way?
Other than impending government legislation, the environmental issues that confront the blockchain will be a major obstacle that will mould what direction this new technology goes. There are new platforms being developed that are attempting to address excessive uses of energy. While at the moment Ethereum (one of the largest platforms) is using excessive energy, it is about to release an update, Etherium 2.0, which is claimed will address many of these concerns. There are others who are also developing better options. We need to research the platforms that we use and look at how they are operating. Two widely used systems on the blockchain are Proof of Work (POW) and a newer upgrade called Proof of Stake (POS). It is said that POS uses far less energy that POW, which shows that the Blockchain is a developing technology and there are many creases to iron out. It may take a decade before we will are selling cans of beans as an NFT, but I believe it will happen eventually.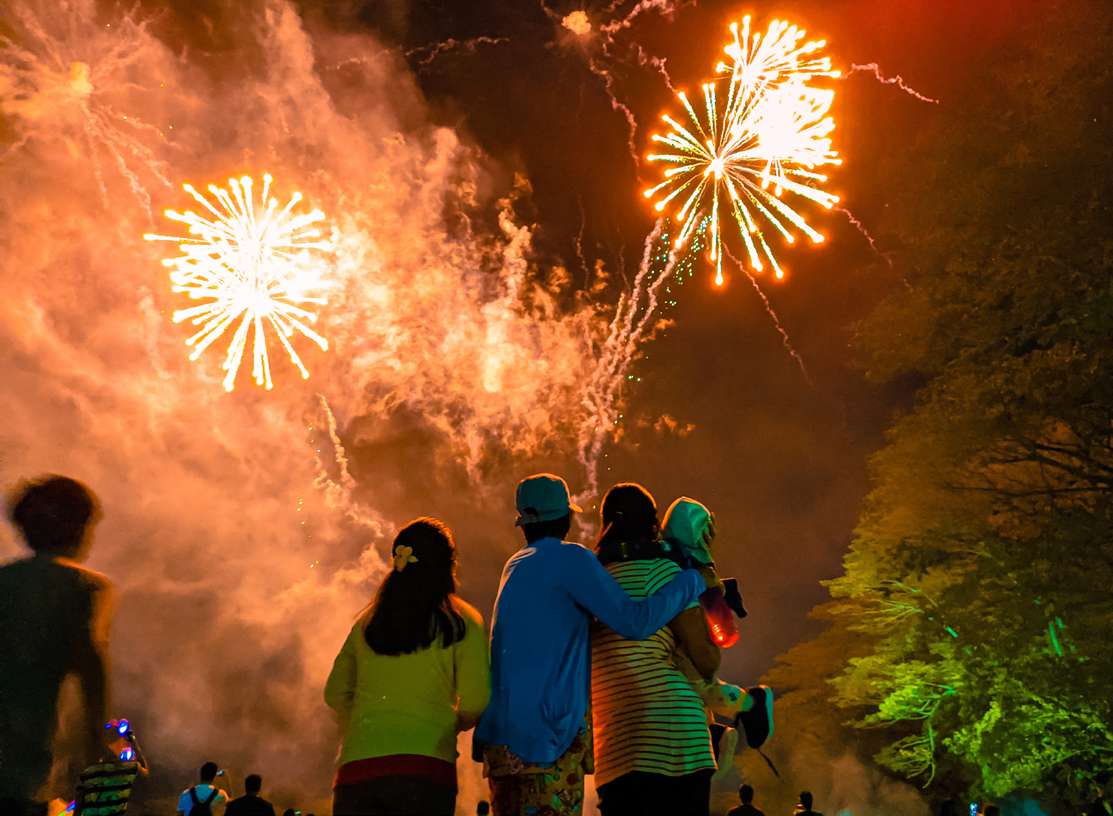 Image by Jay Juwan Vicencio
** We would love to hear the thoughts of the Redeye community on NFTs. Are you interested in their future possibilities? How do you feel about NFTs coming into the art market? Are you already involved in buying and selling NFTs? Or would you like more information on the subject? Get in touch with chat@redeye.org.uk if you would like to see more on this topic and do let us know if you have any questions and comments that you would like answered in the future. **
This piece was amended on 20 December 2020 to provide more background in the introduction. Many thanks to our colleagues in the community who have already been in touch with feedback.