© Joanna Piotrowska
by Peter Barker
From 2003 to 2008 the Jerwood Photography Awards identified innovative artist photographers emerging in the UK.  They were recreated last year by the Jerwood Charitable Foundation and Photoworks in a new format: the prize for work done was replaced by a process to help make new work. Proposals were invited and each of the three eventual awardees then received both a grant to develop their ideas as well as access to guidance from a pool of thirteen mentors and curatorial advice from JCF and Photoworks. Amongst the mentors this year were Turner Prize winner Gillian Wearing, Magnum photographer Alec Soth and publisher Michael Mack.
The results of this innovative project can currently be seen at Impressions Gallery in Bradford where the award winners, Matthew Finn, Tereza Zelenkova and Joanna Piotrowska are exhibiting a selection of images from the work they have developed over the year.
Matthew's project is a continuation of a series he has been working on since the late eighties and consists of photographs of his mother over those years – a series which takes on an atmosphere of sadness as we learn that she now suffers from dementia and has had to leave her home.  Matthew cites Lee Friedlander as an influence and describes himself as "an excessive formalist".  This unadorned series places centre stage the act of photography as part of a narrative we call family.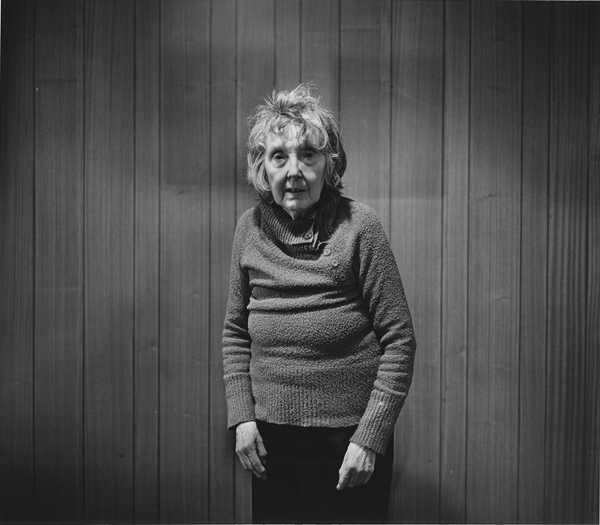 © Matthew Finn
Tereza's work takes as its subject a number of locations in her native Czechoslovakia which have local myths and folk tales attached to them which she feels are being lost.  There is an almost palpable air of mystery in these images of forests, grottos, caves, steps and rocks.  The suggestion is of darkness, the subconscious and the archetypes of the fairytale.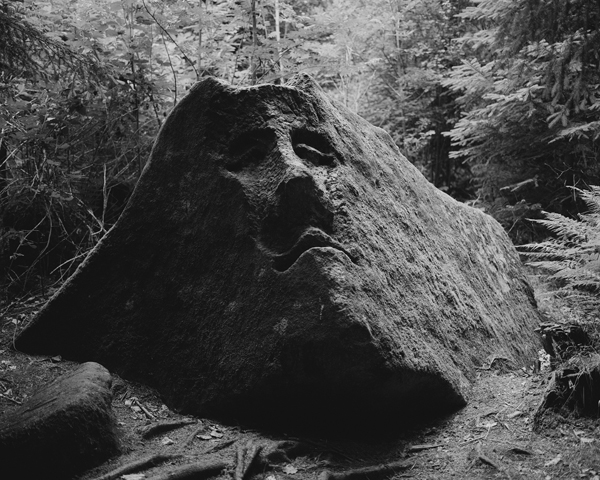 © Tereza Zelenkova
Joanna's images are of young women recreating poses from self-defence manuals in a domestic setting and are intended as a commentary on the social pressure placed on girls to play  passive roles. They carry an underlying theme of discomfort and artificiality which neatly subverts the traditional way of the warrior.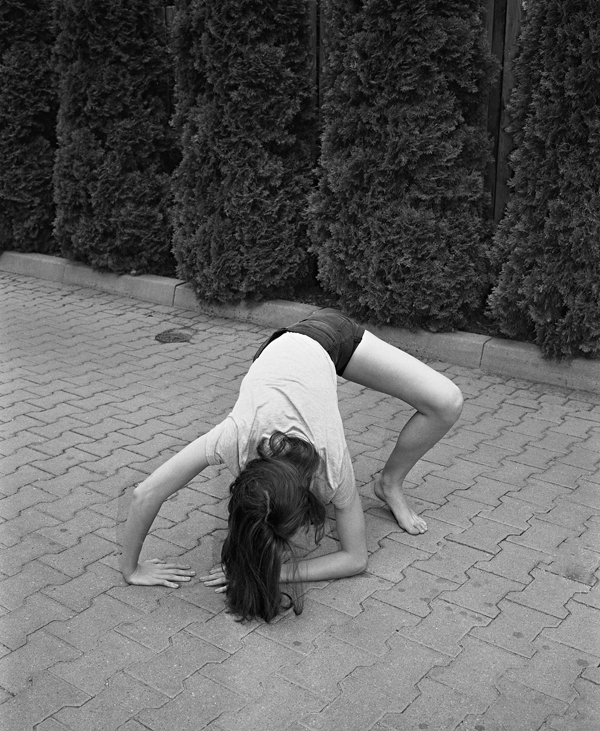 © Joanna Piotrowska
All three sets of work are redolent with their own implications but certain common themes have emerged out of the process: home, identity, relationships and the subconscious all seem to be playing just below the surface of these photographs.
Jerwoord/Photoworks Awards 2015 is at Impressions Gallery, Bradford until 19th March.
(If you do visit - and you might be an applicant for this or a similar award in the future - then don't miss the short video at the entrance which features Oliver Chanarin, who was a member of the awards committee, talking about what the selectors look for in an application like this.  Gold dust.)
Peter Barker makes photographs and writes about photography.  He is currently on Redeye's Lightbox course and is also completing an MA in Photographic History. He is a member of Strand Collective.  When he has any spare time from all of that he writes haiku.