At Redeye we are always keen to encourage people to buy photographic prints - it's a good investment, it helps support new and established talent, and it's enjoyable and rewarding. With a season of art and photography fairs under way, we asked art advisor, founder of www.theartpa.com, and former Redeye staff member Petra van den Houten to reflect on how to start and how to build a photography collection.
Over the past decade there has been an increased interest in collecting photography, much to my delight. Photography is now widely accepted as a fine art, has a more accessible price point compared to paintings or sculptures and owning 'a moment in time' makes collecting photography very exciting. The photography market is now one to watch closely thanks to the combination of the soaring success of contemporary photographers and the prevalent collecting opportunities.
What to collect, where to buy and which photographers to look out for are all daunting questions if you are looking to buy your first work or even planning to build a photography collection.
There are many different types of works but let's start with the basics. Firstly, remember that when buying a work for your home, you need to make sure you want to live with it. Ideally the work will give you pleasure; you'll want to look at it when you get up and before you go to bed.  Not all photography that you appreciate may be suitable or appropriate to have in your home; size, topic, or conservation need to be considered. An important factor to bear in mind when buying photographs is thinking about where you are going to hang your works. Are you more of a minimalist or are you looking to hang your works salon style with many on one wall? Have you considered your environment? A bathroom is usually not a great place to hang a photograph or indeed any artwork, and it is best to be cautious about hanging any works above a radiator.
Secondly, before you make the decision to acquire a particular photograph, you may want to go and see the work a couple of times. Early on in my collecting journey I bought works that I loved at first sight, not knowing much about the artist or movement, and whilst several of these pieces are still special to me, I feel that I bought some on a whim. So, speaking from experience, I would recommend taking the time before purchasing.
And whilst I couldn't agree more with the mantra 'buy what you like', advice that I hear from many other collectors and art advisors, if you are building a collection rather than buying just the odd work, I feel it is important to find what truly speaks to you.
'How do I build a collection?' is a question I get asked often once collectors have started to buy their first couple of works. It may not cross your mind when you buy your first photograph but as soon as collecting becomes a more serious pursuit, a focus in your buying is something you may wish to think about. This may be works by certain artists, a certain movement, or culture. You may wish to focus on a particular style or period, perhaps even a theme, something that pulls the collection together, a red thread that you can keep exploring.
Focus on what appeals to you most but also bear in mind what message you'd like your collection to convey. In years to come you'll be grateful to have a coherent collection of works that were crucial at the time they were created. Not only will this give your collecting a purpose, a means to deepen your interest in a certain topic or period, but it will garner interest from others and will give your collection more gravitas. This is especially important when it comes to exhibiting or even selling many years further down the line. There are of course many different collections; however, they often have a thread through them.
The last decade has seen many private collectors trying to put their values into their collection and buy culturally relevant photographs to give their collecting a social element. Whether this is having a focus on the environment, on women artist or on artists of colour; work that may be representative of the current economy, history, or political landscape. Photography is the perfect medium to capture these moments in time and make us aware of and emotionally connected with key world events. A practice that is also prevalent in corporate collections where curators have been doing exactly the same, with each individual art acquisition not only speaking strongly for itself but also in relation to the other works in the collection.
Many art professionals will say that collections should be telling of the time. What were the discussions taking place at the point of capturing these images and making these works? As the saying goes, every picture tells a story and in years to come the pandemic will be an obvious visual representation. Some museums have already started collecting works relating to Covid-19.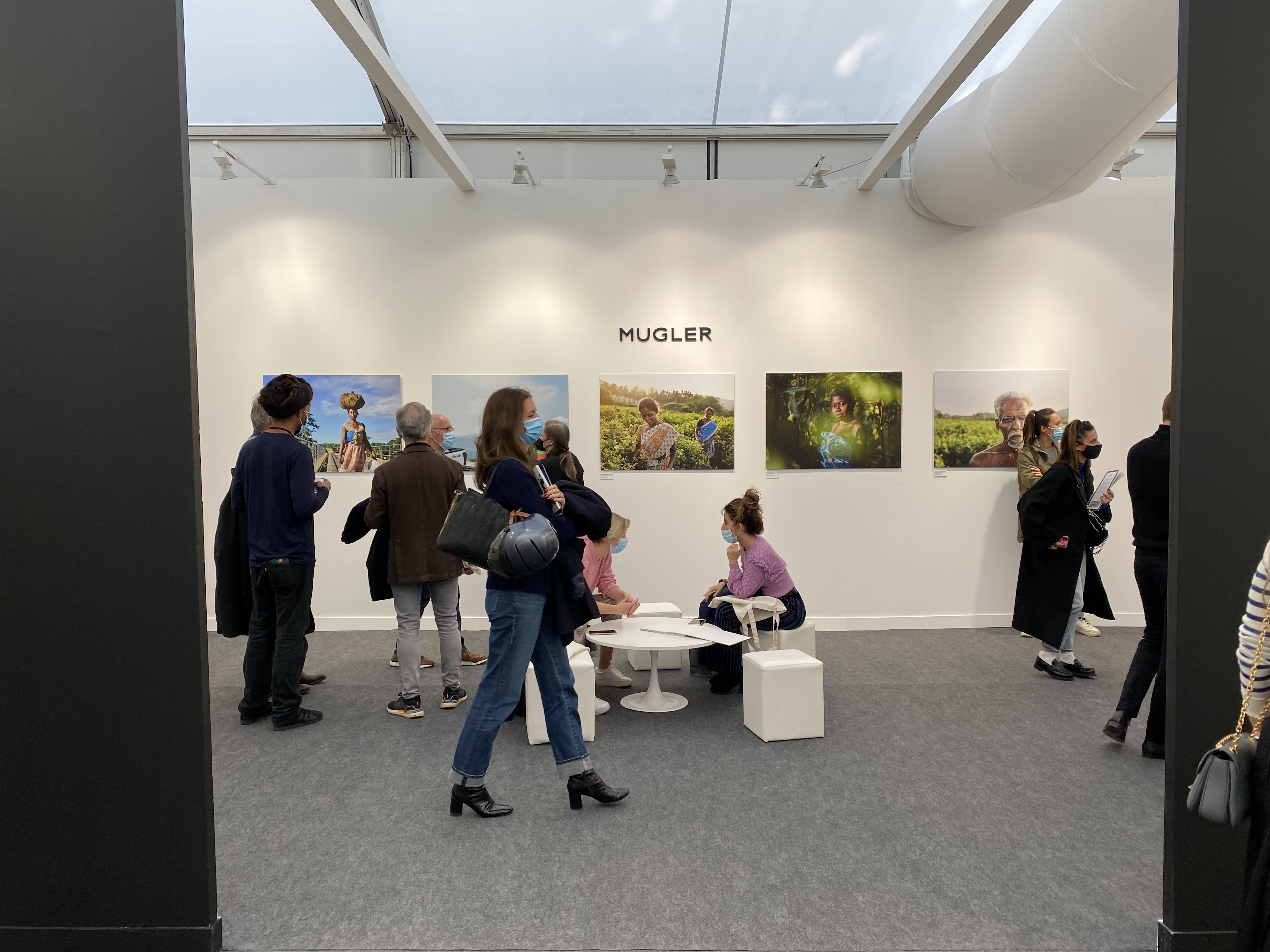 Another shift in collecting is taking place. In the last couple of years, a long overdue move to re-write art history has finally taken ground. So many art history books have long focused on white male, western artists, and the inequalities so obviously brought to the fore through the Black Lives Matter and the MeToo movement as well as the pandemic have ensured that these social injustices in art history are finally going to be addressed.
The missing voices in art history are slowly but surely being shown with museums rehanging their galleries to display work by women artists or artists of colour only. Some museums are selling art to ensure new works can be acquired to make the collection more representative, to make sure the missing voices are included in the story of art in their venue. We all want to be heard and to be represented and ensuring that overlooked or marginalised communities are represented in public collections should be on top of the agenda of all arts institutions. I cannot help but think this should apply to private collections too. The best collections show diversity in artists, including established and emerging photographers and even works bought at degree shows.
Talking to photographers is incredibly useful to educate yourself about their works, their inspiration as well as their peers. You might hear that they find their inspiration in lived experience, incorporating feelings of childhood, community, and trauma, for example, into their work. It is fascinating to delve into their minds, hear their stories and learn about how they bring their ideas about the time they live in into the fore visually.
Regardless of your budget, discovering new photographers and their work is such a pleasurable and rewarding pursuit, and supporting young artists at the start of their career, a time when they need it most, is incredibly fulfilling. They truly value the patronage and building a lasting relationship with their collectors. I think many collectors will agree with me that collecting is quite addictive. The art world is incredibly exciting; I meet wonderful and interesting photographers and collectors all the time and best of all, learn something new every day from these encounters and the works I see.
Of course, it might take you some time before you really find what kind of photographs you like and that is absolutely fine. There will be works in galleries and museum exhibitions that you may not appreciate but seeing these photographs will help you define your interests, put works in historical context and help you to explore further.
Lastly, if you are buying a limited edition or a multiple (i.e., not a unique work) find out about the edition size and when they were made. Were they authorised by the photographer? Was it their estate that produced them posthumously? Are they signed or numbered and were they printed in different sizes? If you are serious about buying works, the smaller edition size the better. I would never advise anyone to buy a work in an edition over 100 and also only if they were printed in one size exclusively. If in doubt, ask an art consultant for advice. Trusted expertise can save you in the long run and avoid rookie mistakes that may potentially cost you dearly.
Quick tips for exploring photography, training your eye, and finding your focus:
Sign up to Redeye and similar newsletters
Sign up to gallery and museum newsletters
Visit galleries, art fairs and auction houses, they're usually free and a great place to learn and explore
Talk to photography collectors or art advisors.
This article was written by Petra van den Houten, founder of  www.theartpa.com, March 2022