We were very saddened to learn of the recent death of Paul Murphy. Paul was an early and hard-working supporter of Redeye, and an enthusiastic expressive photographer supported by his detailed understanding of photographic processes; all of which ran alongside his stellar career as a physicist. Here we publish appreciations from four other photographers: Thomas Joshua Cooper, Paul Hill, Mike Ware and Len Grant.
**********
I remember very clearly when I first met Paul Murphy. It was at Inversnaid Lodge, at a residential photography workshop there, hosted by Linda and Andre Goulancourt, and based on the remote eastern shore of Loch Lomond. There were a daunting array of participants at this particular workshop. They were all mature adults with huge experience of life and demandingly high expectations of the workshop. Working with these people was nerve wracking and exciting in equal measure. There are two pregnant women, a priest, a householder, a senior professor (Paul Murphy), cattle rancher, welder mechanic and several teachers. They all had in common a love of and curiosity about photography, and an intense personal desire to find out more about photography and communicate their findings in their personal pictures and their public review at the workshop. This particular workshop was the beginning of a rare, almost a decade long, ongoing meetings of minds. For my part, several of the participants would become valued, lifelong personal friends. I got lucky early on here.
Professor Paul Murphy soon became, for me, one of these rare new friends. Paul, a professor of physics at Manchester University, was a scientific legend in his own time. You would never know this from Paul's modest, wry, ironic, humane, quite personal manner. It was immediately clear, however, that Paul Murphy saw everything – and to not pay close attention when he was in the room listening would inevitably invite some kind of uncomfortable reckoning from him later on. To us, his workshop colleagues and fellow art enthusiasts he was just Paul – but with very clarifying eyes and mind! In this, Paul was always a treat for all of us in these workshops. He was always so very clear and sharp!
Paul was my friend. He allowed this friendship of ours to occur and to increase. It was his personal gift to me. He came to my workshops as a student, and, as can happen when good fortune is at hand, I quickly became his student as well – (as I was also to become of several of those noted above). My life as an artist became, from here on, immediately more clarified and purposeful.
Paul Murphy profoundly understood wave particle physics. In this, Paul personally taught me one of the great practical lessons of my working life as an artist – that all oceanic waves are unique. Paul told me that oceanic waves are like fingerprints - each personally identifiable and particular, whilst also seeming to look so very much all the same. Perhaps a living metaphor here. I was overwhelmed by the deep pertinence of this clear but for me, piercing recognition and understanding of the phenomenal world.
In my decades-long work as an artist making sea pictures at the physical extremes of the Atlantic Basin for my Atlas sea project, I had long sensed the truth in Paul's great lesson to me. To discover the practical reality – the living physical truth of my sensations through his lesson for me was an immense joy and transformative recognition, for me, as an artist and a human.
In guiding me to recognise and to begin to understand the universal importance of the individual particularity of oceanic waves, and then to bring me closer to seeing, as I do now the unique in the everyday, in the overly familiar and in the easily dismissible, Paul Murphy helped to bring me closer to sensing, touching, feeling, knowing and really seeing the unique and particular individuality in all things – a substantial subject of my work.
Paul's simple lessons, offered as gifts rather than instructions or warnings, help me become a better human and a more able artist. My deep gratitude to Paul Murphy, (and to several others that also affected me so completely in the long years of those Inversnaid workshops) is immense.
So, what more to say about the passing of this legend? For me, just this – Thank you Paul Murphy! Thank you for your time and generosity. Thank you for the surprise of your friendship! Thank you for the modesty of your deep understanding – and its piercing clarity. Thank you for your guidance and your huge humans. I am proud and very fortunate to have gotten to know you the little that I did.
Paul Murphy's informal lessons became a living part of my daily working life. For me, this is a sterling example of what can unexpectedly happen when people purposefully get together to openly and generously share and discuss ideas and interests of mutual concern and importance. In this, we mentor each other, without defence or guile, learning and teaching together in common cause. In so doing we develop our mutual selves well beyond where we might have begun. Paul Murphy knew all this and helped make such vital learning situations actually occur.
Thomas Joshua Cooper, 3 October 2020
**********
I first met Paul when he came to a workshop at The Photographers Place in Derbyshire. It was probably in the late 1970s or early 80s.
He always had kind words about the new things we were trying to do in photography. And my late wife, Angela and I attended several other occasions with him and the lovely Edna over many years. He once tested around 20 different black and white photographic papers and chemicals in the analogue days because he thought I might find this useful. This was only one example of his generosity and the support he offered several times over the years. 
He had an anecdote – mostly highly amusing – for every occasion, but on the occasions I asked him about his work on the large Hadron Collider – the most powerful atomic accelerator in the world – at Cern, it would get to: "…. it boosts particles, such as protons, which form all the matter we know…." and I would glaze over. But then I could never understand how D76 worked either.
The one story above all that stays with me is that on the second or third workshop he did with me, he notice the cover of Tony Ray Jones's posthumous publication A Day Off I kept in the workshop (see below). It has on it a famous 1967 photograph of a couple in the grounds of Glyndebourne House having a meal. He exclaimed: "That's my mum and dad! Where can I get a print of that? I have never seen it before". 
Seeing this picture really affected him and brought back all sorts of memories of them which he shared with us, including "my dad would always take his his jacket off and show his braces wherever he was!". I put him in touch with the late TRJ's partner, Anna in New York, and he acquired – at great expense, he told me – a print of this image. This became another fascinating anecdote to add to all those many we heard on the sadly infrequent occasions that we met. And we recalled it last year at the Redeye talk I gave at MMU, which was the last time I saw dear Paul. 
Paul Hill, 5 October 2020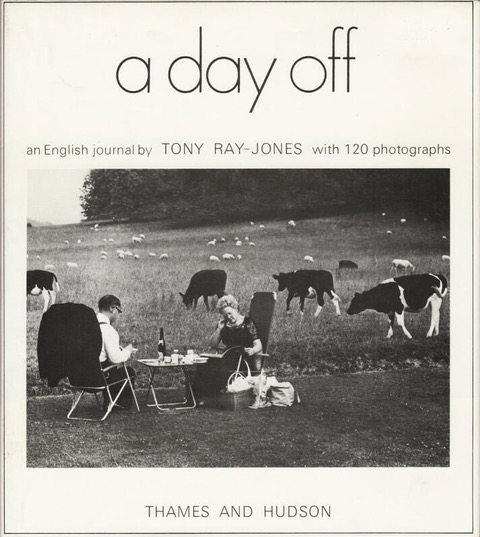 **********
Paul Murphy and I had two things in common in the 1980s: we were both employed by the University of Manchester, but he was a leading professor in the Physics Department, while I was just a chemistry lecturer. However, the second thing – that brought us together – was a common interest in expressive photography, because we had both shared the enriching experiences of workshops at The Photographers Place. Paul was a source of great encouragement for my experiments in precious metal printing, and as enthusiasts do, he and I traded prints, so that he had an early gold print (chrysotype) of mine on his walls. This was a picture of the interior of a deserted monastery in Sicily, with an iconic portrait of "Il Salvatore" over the arch, and a multiplicity of entrances and exits, some light and some very dark, onto the same corridor (see the foot of the page). One day, a young visitor to Paul's house in Rusholme was studying it intently for a while in silence, then suddenly turned to him and asked: 
"Where does that go to?"
It was a good question for a high-energy particle physicist, and a perfect comment on such an ambiguous metaphorical image. The question so struck Paul at the time that he relayed it to me with some relish – as his son Bryan has recently told me: "Dad had many visitors to his house in Rusholme and he enjoyed sparking some creativity in them and their children."
I have never forgotten, nor could wish for, a more appropriate critique!
Mike Ware, October 2020
**********
If there was an award for Manchester's most enthusiastic and energetic amateur photographer then Paul Murphy would have scooped it year after year. When we set up Redeye back in 1999, Paul quickly became one of its greatest supporters, often the first at each event and the last to leave, after having contributed to the lively debate in between. He was a stalwart of the city's photographic community ever after.
After a high profile scientific academic career, latterly at the University of Manchester, Paul retired to throw himself into his passion for photography. Living in Rusholme, he was well placed to document the city and use his camera to get better acquainted with the local community. I remember once visiting his well-equipped home darkroom and it was clear that his scientific background came in very useful when blending the technical and artistic elements of our craft.
I'm grateful to Paul for the support he has given me over the years. He's always been a regular at my exhibition previews and book launches and was always forthcoming with a positive comment or perceptive observation about my latest work. I very much appreciated his insight.
Living in Withington, so practically a neighbour, I'd lately see him walking the streets, no doubt with a camera in his pocket. Even in these latter years, his interest in the city was undiminished, and that's an inspiration for any observer of life. We'll miss you Paul.
Len Grant, 7 October 2020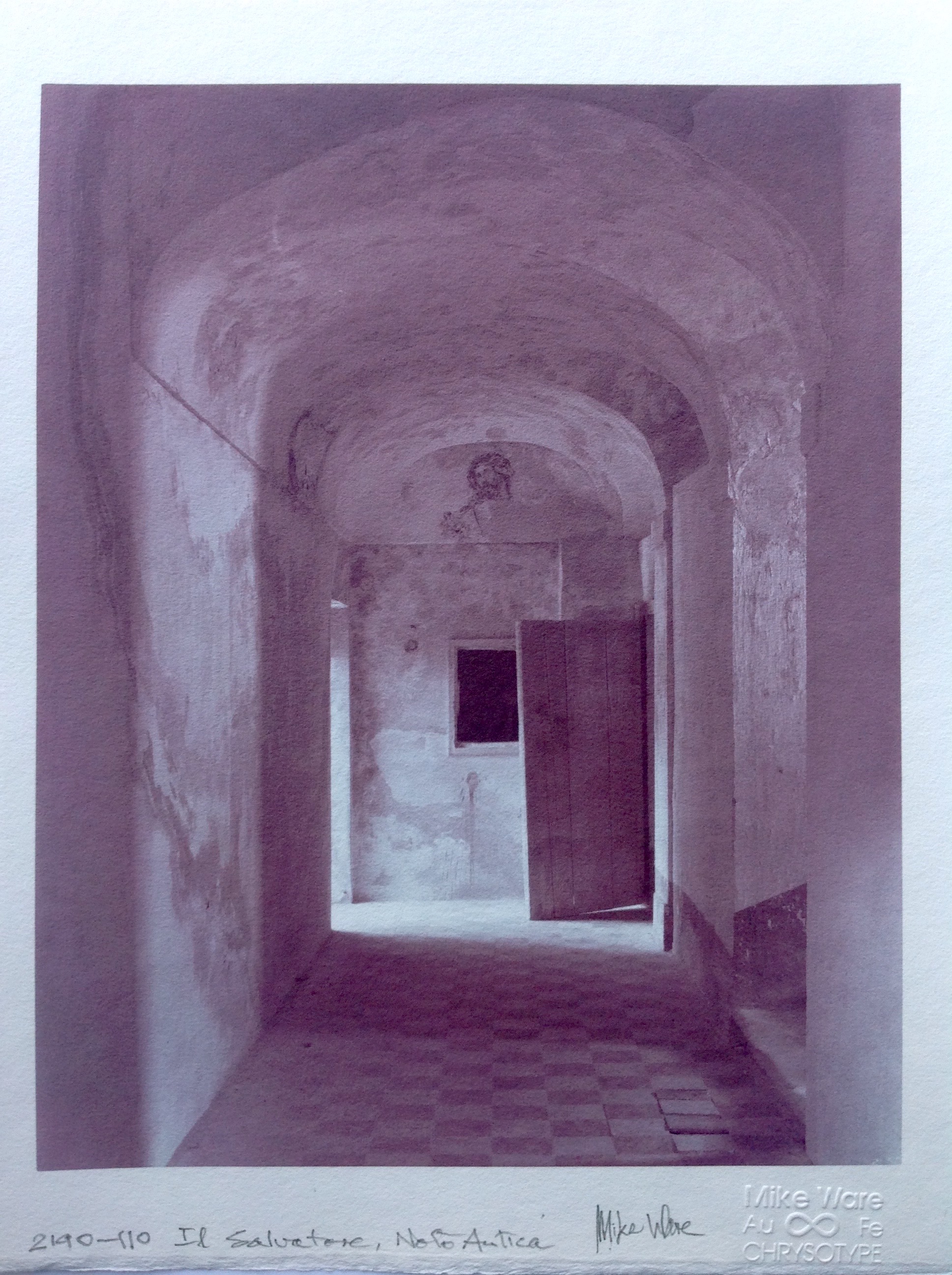 Paul Murphy, physicist and photographer. Born 29 October 1930, Teddington, Middlesex; died 26 August 2020, Manchester, UK.
Photographs: Top, Paul Murphy, courtesy of the Murphy family; bottom, photograph by Mike Ware.